Bellavances deliver through the generations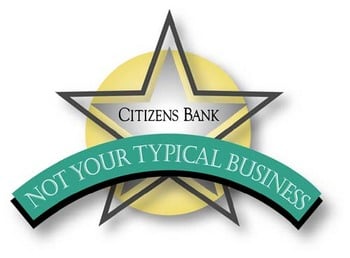 Theodore Roosevelt was president when Joseph A. Bellavance founded J. A. Bellavance & Co. in 1902 in a Canal Street building in Nashua.
The business in those days was located in a saloon that also served as a wholesale beer, liquor and soda distribution center. More than a century and three generations later, Bellavance Beverage Co. Inc. is still in the delivery business, though it has left behind the saloon with its to-go buckets of beer and horses and wagons.
"I know my grandfather wouldn't recognize it. Even one generation before me, they wouldn't recognize it," says Joseph Bellavance III, president of the firm who has worked at the family-run business since his childhood when he started as a bottle sorter.
"It was a lot harder then," said Bellavance about his college days, which in his free time he spent unloading cases of bottles and kegs from railroad cars by hand. "There were no handles on the kegs."
Bellavance Beverage has changed locations many times in its history, moving from Canal Street to High Street to Elm Street to Quincy Way to its current location across from Nashua Airport at One Bud Way, where it has been since 1976.
All told, Bellavance Beverage sells approximately 2.5 million cases of beer annually and is the second largest distributor in the state.
Two-way loyalty
Receiving methods, delivery vehicles and even business reputations have changed with the times — Joseph III said "people in the business then weren't well thought of in the community" — but the Bellavance family has been a constant in Nashua. Joseph III has worked full time there since 1962. The fourth generation is in place with Joseph IV as general manager and Samuel J. as vice president.
Joseph IV remembers that "my first job was assisting my dad with Saturday deliveries to Stan's Place on West Hollis Street in Nashua when I was 8 or 9. I helped with repairing and repackaging damaged cases occasionally during my teen years."
While attending the University of Vermont, Joseph IV worked summers loading trucks and delivering. He began full-time work in 1991 following graduation and has worked in a variety of positions — including night loading, route sales, new product development and operations management.
Bellavance Beverage serves 550 customers in an area that stretches from Jaffrey in the west to East Kingston in the Seacoast region.
An employee force of 65 works at its 53,000-square-foot facility, which often is stacked three stories high with cases upon cases of beer and, to a lesser extent, increasingly popular malt beverages. (Bellavance expands its delivery staff during the busy summer with up to eight part-time workers.)
The average service time for employees is 12 years, and this two-sided loyalty was recently on display when the company shut down for more than a day to collectively honor and attend the funeral of Robert "Bobby" Labreque, who had worked at Bellavance for more than three decades.
Industry transformation
A distribution deal in 1954 with Anheuser-Busch and its ubiquitous Budweiser brand helped secure Bellavance Beverage's future. This major move came about, Joseph III remembers, for that simplest of reasons: bad business relations. "They (his father and uncle) got tired of and didn't get along with the Schlitz people."
It was a tough business by any standards, but a much different one. Joseph III remembers lots of "mom-and-pop" stores, many located on Main Street. "There were a lot more beers and a lot more competition," Joseph III said.
Today, the balance between restaurants and stores is 50/50 and the emergence of what Joseph IV calls "power retailers," such as Wal-Mart, Costco and the large supermarket chains, has "concentrated and centralized buying decisions and changed the wholesale, and retail, landscape."
If the earlier generations were concerned with hand-rolled cigars and getting kegs to saloons on time, Joseph IV embodies the light-years transformation in the industry.
"The biggest change has been our shift from a distribution business to a service business and now to a category management and marketing business," Joseph IV said. "This has mirrored pretty closely the industry overall."
But what won't change, the Bellavances say, is their commitment to community affairs in such organizations as the Nashua Soup Kitchen, the Humane Society and Big Brothers/Big Sisters. Or, despite technological advances, keeping in close touch with their customers, like Stan's Place on West Hollis Street which, Joseph IV said, Bellavance Beverage has served for 40 years.
Now into its second century of business, Bellavance Beverage is on the move again. The "kitchen," as the beer storage area is called, isn't large enough to handle the quantities the company needs to have on hand (the typical stay for a case or keg of beer is 10 to 12 days). Bellavance is expected to relocate to its new 78,000-square-foot home on Northeastern Boulevard in June or July. The new facility also will house an extensive collection of historical photos, signs and memorabilia.
Said Joseph IV: "In the decade ahead, I see, first, a renewed focus on the distribution aspect of the business with technologies like RFID, GPS, wireless and more powerful computing and software being applied to logistics, order/inventory management, order picking, back-door delivery and routing. This will then spill into service aspects, such as automatic order writing or replenishment and dynamic shelf or floor spacing."
There might even be a fifth Bellavance generation to take the business toward the 22nd century: "I have a 7-month-old daughter, Grace, and my cousin Sam has a 12-year-old daughter, Randi. There are other nieces and nephews in the fifth generation."
The Citizens Bank Not Your Typical Business Award is presented in partnership with New Hampshire Business Review. Businesses are selected each month based on the company's commitment to community, colleagues and customers.