Bauer parent has high hopes for retail stores
CEO calls planned outlets 'transformative' for firm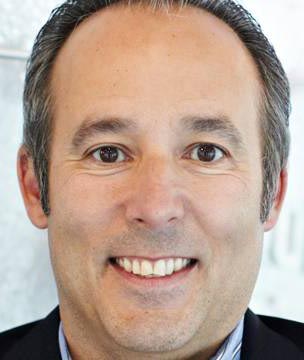 Performance Sports Group Ltd.'s quarterly revenue shot up and profits plummeted as a result of diversifying its portfolio when it added the Easton baseball and softball lines to its legacy Bauer hockey and lacrosse brands.
But hockey remains the Exeter-based company's major brand, as evidenced by the planned launch this summer of its Apple-like retail stores in Burlington, Mass. In a Jan. 15 earnings call, PSG CEO Kevin Davis called the retail initiative "transformative" and offered some new details, including the cost of the stores, and how they will interact with sporting good stores currently carrying the Bauer line.
Revenues – for the second quarter in the fiscal year ending Nov. 30 – jumped 47 percent, to $172 million, despite unfavorable currency exchange for the company, which still does a lot of business in Canada and whose stock is traded on the Toronto and New York exchanges.
Much of the increase was due to $47 million more in baseball and softball revenue from the Easton acquisition. Organically, revenues grew about 10 percent, with strong growth in hockey helmets (22 percent) other protective gear (20 percent) and skates (19 percent). Apparel went up by more than a third.
But net income declined to slightly under $1 million (2 cents a share) compared to almost $3.5 million a year ago. Fiscal year to date, revenues were up 39 percent, while net income was halved to $12.3 million.
The company did not disclose revenue estimates for its planned 20,000-square-foot Bauer Hockey retail stores. The company plans to open six to eight in key hockey markets in North America, starting with New England.
It did say that the stores – which should employ 20 to 25 people – will cost about $2.5 to $3 million each to build, and should start making money for the company in 18 to 20 months.
Asked if the stores might "cannibalize" nearby retailers that carry Bauer products, Davis said, "We are not trying to replace our retail outlets, but complement them. It elevates the Bauer brand, and the hockey retail market on the whole will benefit as a result."