Baseball unit throws a curve at Performance Sports Group
Company records 3Q loss on downturn in bat sales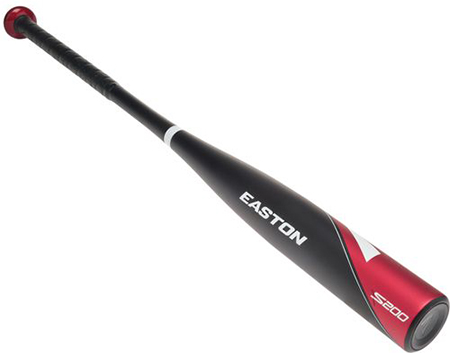 Exeter-based Performance Sports Group posted a net loss of $188 million, or $4.13 a share, in the third quarter, but $145 million of that loss is due to an impairment charge related to the sporting equipment company's baseball and softball division.
Even ignoring the write-off, tax valuations changes and bad expenses, net losses totaled $18.3 million, or 40 cents a share. Revenues were down as well, though not quite as much as expected, to $126 million, an 8 percent decline.
The company has taken a beating since revising its earnings expectations a month ago, resulting in a plunging stock price and a slew of planned class action lawsuits. For the third quarter, the company primarily blamed a slowdown in baseball sales as well as the Chapter 11 bankruptcy filing by The Sports Authority retail chain. Sales declined 20 percent in that division, to $57.3 million, and profits were off 81 percent, to $3.6 million
"The baseball/softball market is experiencing an unexpected and significant downturn in retail sales across all product categories, particularly in our important bat category," said Amir Rosenthal, the company's interim CEO, who took over the post last month after Kevin Davis stepped down.
Rosenthal, who's also the company's chief financial officer, will be paid a "stipend" of $12,500 a month on top of his $450,000 salary, for his service.
PSG got into baseball in a serious way when it purchased Easton's baseball equipment division for $330 million in 2014 as part of its effort to diversify what was once known as Bauer Performance Sports, a hockey equipment giant.
The good news was that hockey sales were up 4 percent to $56.3 million, but that division actually lost $15.9 million, primarily because of bad debt due partly to The Sports Authority bankruptcy.
Despite the setback, the company maintains it will still earn 12 to 14 cents in adjusted earnings per share for the fiscal year that ends in June.
That projection includes concerns about the financial health of another sports chain, Sports Chalet, which announced it was closing its stores three days ago.
Dick's Sporting Goods, however, seems to be a "healthy business," according to Rosenthal, and while the baseball segment will continue to be soft, he expected increases in hockey sales. The company also expects a favorable tax adjustment and is hoping to record some revenue in the next quarter that ordinarily wouldn't be recorded until to the first quarter in the new fiscal year.
PSG was able to cut costs by laying of 56 Ontario employees in the first two months of this year, and said it is looking for other ways to save money.