Barking up the right tree
The Natural Dog educates its customers on sustainable practices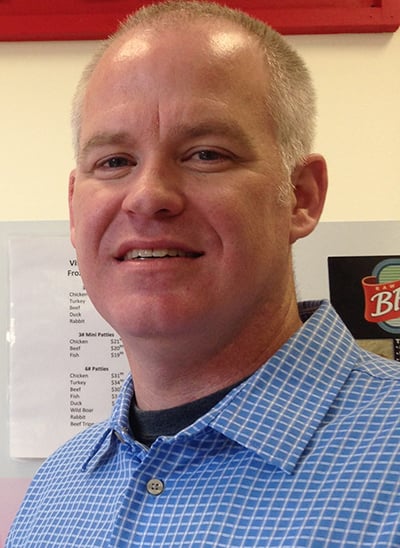 Sustainability doesn't immediately come to mind when put in the context of a pet store. But Jeff and Dawn Price, the owners of The Natural Dog, have made it their mission to change that perception.
"We believe that sustainable thinking and practices is good for our customers," Jeff Price said. Since 2004 when they opened their first store in Newburyport, Mass., the Prices have seen their customer grow steadily as one referral led to another. That led to a second store – named The Natural Dog and Holistic Cat – that opened in 2013 in Portsmouth.
Price said that education has been the driving force behind the growth of customer awareness and demand.
"We think the knowledge we and our staff offer sets our level of customer service apart," Price explained. "Just because a big pet food company rolls out a commercial that says their product is good doesn't necessarily make it so. We maintain a high level of scrutiny and that makes us as much of an education center as a store."
The Prices have proven that offering a wide range of all-natural, organic and responsibly produced pet foods and goods can result in sustainable success. It becomes all the more appreciated when their knowledge is shared with customers who are concerned about their pets eating healthier.
"A lot of products claim to be natural but aren't," he said. "What we have in our stores is whole food, minimally processed, and seven freezers full of raw food. We also offer healthy additions and suggestions for practices like rotation diets."
The stores also offer a wide selection of green, all-natural products, many locally made. These include bamboo and hemp collars, natural flea and tick repellents, lead-free bowls, beds and toys made from recycled materials, natural shampoos, biodegradable waste bags, snacks, biscuits, herbal and whole food supplements, and flower essences.
The Prices even applied their sustainability ethos to building their stores. For example, Price said, "almost everything we bought was used, reclaimed or repurposed. I even made some fixtures from some reclaimed woods of my parents."
The Prices also have carved out a sustainable path by building it one step at a time: purchasing from local, family-owned suppliers, keeping tabs on a company's manufacturing practices, or bypassing outfits owned by mega-corporations. Price said as their customers become more educated and aware of alternatives that stand in contrast to the pet food status quo, it validates their way of doing business.
"There are so many pet lovers who are holistically minded and appreciate what we do. We know because we see one referral after another," he said.
NHBR's Sustainable Entrepreneurship series is run in partnership with the Green Alliance. To learn more about the alliance, visit greenalliance.biz.