Bankruptcy judge skeptical of GTAT-Apple confidentiality deal
Says unless he finds out otherwise, 'everything is to be unsealed' in contract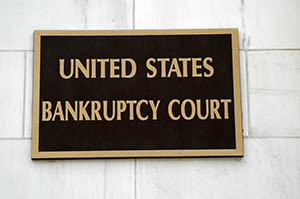 The reason behind GT Advanced Technologies' bankruptcy will remain secret for another week – but not much longer, if the words of Bankruptcy Judge Henry J. Boroff are any indication.
Boroff told an Apple attorney Wednesday at a bankruptcy hearing in Springfield, Mass., that he had "difficulty finding the kinds of trade secrets" in the $578 million agreement between GTAT and Apple that would require keeping the proceedings closed.
Instead, the deal appears to be no more than a complicated construction contract. He asked the attorneys to provide "extremely specific" items that may lay hidden in the agreement. If they can't, he said, it was "likely that everything is to be unsealed."
The parties agreed to postpone the hearing until Tuesday, Oct. 21, to give attorneys hired by the creditors committee a chance to get up to speed.
There are more than 5,000 unsecured creditors, with claims amounting to about $600 million, though $434 million of that is from a single bondholder.
Some 150 creditors showed up Tuesday to form the committee said Assistant U.S. Trustee Geraldine Karonis. She said it was the most creditors she had ever seen at such meeting.
GTAT agreed to the postponement reluctantly because it would put off another motion to wind down operations at its Arizona plant, where it was supposed to produce the sapphire that was to be used in Apple's mobile devices. GTAT wants the court to reject what it calls the "oppressive" contract with Apple and allow it to lay off 890 of its 1,100 workers.
Most of the employees are in Arizona, but an undisclosed number are in Salem, Mass., and Merrimack, N.H.
Keeping it going, GTAT said, would cost $1 million a day.
However, a number of creditors objected to such a drastic step before seeing why the company was filing for bankruptcy in the first place, hence the debate over the motion to seal the documents.
GTAT, saying that it would be subjected to a $50 million-per-occurrence penalty under a confidentiality agreement – said it wasn't about to disclose any information unless the judge orders it to do so.
The postponement did include a stipulation, if approved by the judge, which would allow GTAT to send out layoff notices to allow it to give proper notice under federal and state WARN Acts.
"At least that would get the clock ticking," said GTAT attorney Luc Despins.
GTAT also wants to halt production of more sapphire because, it said, it doesn't make sense to "produce the material for no end."
The other part of the stipulation would be not to include the delay in any penalties that Apple might claim against GTAT under the agreement.
The delay was a bit frustrating to Chris Burnett, an investor from Melvin Village, N.H., who traveled more than two hours to get to the hearing. (The case is being heard by a Massachusetts judge because the only bankruptcy judge in New Hampshire recused himself for undisclosed reasons.)
Burnett, who had been following GTAT daily, was reassured by company statements that Apple's contract was on track. He even tracked various aluminum shipments to verify that production was moving.
Burnett estimates he lost $100,000 as the stock price dropped from $10.90 to 90 cents in a single day, though he was hanging on to his stock to see what it will bring him.
He has been investing for 35 years, he said, "and I have never lost this much this fast."
He blames the situation on Apple, which he called the "evil empire" because of the way it treats its suppliers. He said he understands the need for secrecy, and how it enforces it with their lawyers. But they have to realize that in bankruptcy court, "they aren't the elephant in the room," Burnett said. "The federal government is."