BAE Systems has an 'immediate need' to hire engineers
The defense contractor aims to hire 800 engineers for its newest Manchester location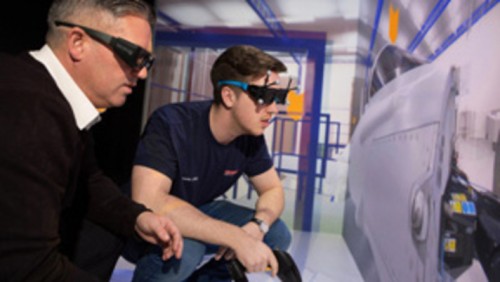 BAE Systems is looking to hire 800 engineers for its new 210,000-square-foot facility in Manchester.
Back in February of 2019, the defense contractor announced it was renovating two four-story buildings on Goffs Falls Road near the Manchester Airport.  While the facility was completed in May, only 139 people are working there. When reaching out to NH Business Review to help spread the word, the company emphasized "an immediate need to hire 800 engineers."
BAE currently employs over 6,000 workers in New Hampshire — in Nashua, Hudson and Merrimack — but the company is hoping to expand its New Hampshire footprint by going into Manchester as well, mostly as a catalyst to attract new talent.
The organization is primarily looking for engineers to work on countermeasures to protect the F-35 fighter jet and provide integrated radar warning as well as targeting support.  Many of these engineers need security clearances and preferably need a background in radio frequency, microwave radio, programmable logic and hardware.
BAE is also hoping to hire for their research and development arm known as FAST LABS, located in Burlington, Mass.  At this facility, they'll need scientists focused on artificial intelligence, machine learning, laser and radio frequency.
To sweeten the pot, BAE Systems is offering remote and hybrid positions on a 9/80 work schedule — that's 80 hours over nine days, giving workers every other Friday off.  Engineers who are interested in joining BAE Systems can apply at jobs.baesystems.com.