Ayotte seeks to bolster Homeland Security cyber efforts
Bipartisan measure would give DHS power to monitor all federal computer networks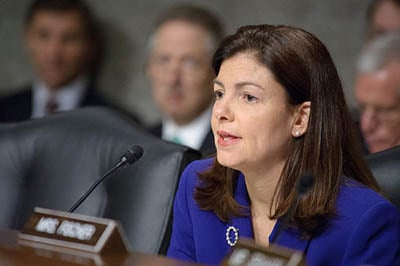 U.S. Sen. Kelly Ayotte, R-NH, is co-sponsoring a bipartisan bill that would that would put the authority to protect government computer networks in the hands of the Department of Homeland Security.
Called the Federal Information Security Management Reform Act of 2015 (FISMA), the bill is aimed at beefing up DHS authority to monitor the federal government's networks.
The bill's six sponsors say that, while DHS has the mandate to protect the .gov domain, it doesn't have the authority to monitor the networks of a government agency unless it has permission from the agency. DHS also cannot regularly deploy countermeasures to block malware without permission from the agency, they say.
The sponsors argue that this limited authority hinders the security of .gov information systems, the sponsors argue – as seen in the recent data breach involving the Office of Personnel Management – contain highly sensitive personal data, such as Social Security numbers, home addresses, dates of birth, and in some cases, extensive background information of federal employees, retirees, and contractors.
"Some of the basic protections that the private sector has already put in place have not been put in place to protect such critical information that is gathered by our government," Ayotte said.
The bill essentially would give DHS the same legal authority to search for breaches on government networks at any agency without a formal request, an authority that the National Security Agency already has in protecting military networks.