Axenics helps customers reduce costs and improve products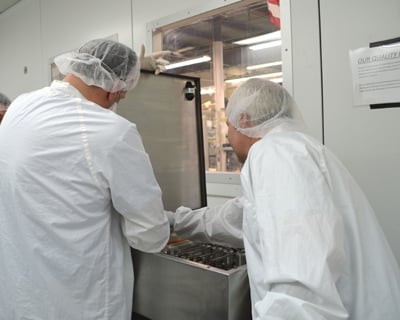 Axenics is an ISO 9001 contract manufacturer that specializes in TIG welding, orbital welding, assembly, and helium leak detection testing. We serve OEM and Tier 1 suppliers in the Aerospace, Life Science, Medical, Alternative Energy, and Semiconductor markets. For nearly 30 years our knowledge and experience in gas and fluid handling systems has helped our customers reduce cost and improve their products. We believe in creating partnerships with our customers, and to help educate them in the high purity market.
Our specialty plastics division has many proprietary techniques for the fabrication of plastic assemblies and plastic tube bending. They include welding, fusion and joining of polypropylene, PVDF and PFA. The medical industry has been very interested in these products we offer. We are currently doing a variety of piping assemblies with well known medical OEMs both locally and internationally.
We believe that the people who work here are, in fact, the most important thing we offer at Axenics. Perhaps this is why the people at Axenics have worked here an average of 10 years. We cross-train everyone in a multitude of skills. It not only makes for a more stimulating work environment, it cross-pollinates creativity which, in turn, benefits our customers.
The name Axenics (a-zen-iks) is a Greek word meaning "pure, free from contaminants." We offer cleanroom welding and assembly facilities to class 100 in accordance with federal standard 209E to meet the high purity demands of the industries we service. For more information on our capabilities and how you can benefit from outsourcing with us visit our website at www.axenics.com.
Industries served:
• Aerospace • Life Science • Medical • Renewable Energy • Semiconductor
Certifications:
• ISO 9001 • NQA • TUV • ASME • NADCAP (2013)
This business profile is part of a special advertising section.