Auto industry says it helps drive NH economy
Car dealerships, parts makers, suppliers employ 14,000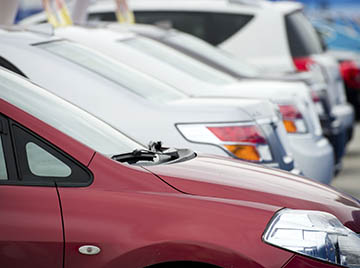 New Hampshire doesn't have a single auto manufacturing plant, but there are 14,000 auto industry-related jobs in the state, constituting nearly 2 percent of the workforce.
That may seem like a lot, but it is actually the eighth lowest percentage in the country, where the average is 4.6 percent.
And that's the point of a report by the Alliance of Automobile Manufacturers on how "auto manufacturing drives America forward."
It highlights how the industry contributes to the economy of states – unlike Michigan and Ohio – that are not typically identified as "auto states."
To further highlight this, the industry will put on a road show, so to speak, with new cars on display at the State House plaza in Concord from noon to 2 p.m. Wednesday.
Most of the New Hampshire job totals come from the car sales (about $4.7 billion annually), but parts manufacturing accounts for nearly 3,000 jobs in the Granite State, far more than the 760 in Maine and 310 in Vermont.
Massachusetts has almost 25,000 auto related jobs, but of course it is much larger.
Almost 59 percent of the 78,000 cars sold in New Hampshire in 2014 were light trucks, which is above the national average of 53.5 percent.
The state also has fewer people per car (which translates into more cars per person) than most states as well. The ratio is 1.08 people per car; the national average is 1.28.
But Granite Staters don't drive as much, averaging 10,500 miles per vehicle and 12,000 miles per driver, below the national average of 12,100 and 14,000, respectively.
The industry also claims auto-related businesses generated $257 million in taxes and fees in 2013, some $143 million of through the gas tax. That's 11 percent of the state's total taxes and fees, which is slightly behind the national average of 13 percent.