At public firms, average N.H. CEO's pay has gone up 64 percent since 2008
The average CEO earned $2.7 million last year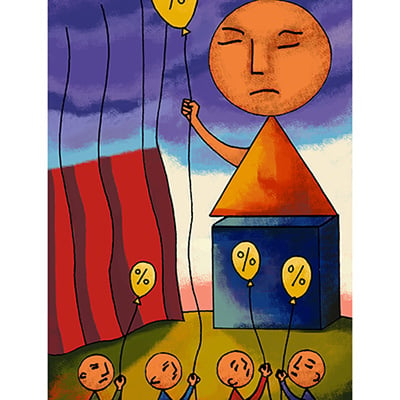 Timothy McGrath wasn't ducking questions about the $3.3 million compensation package he earned in 2012 as CEO of Merrimack-based PC Connection. Indeed, he wanted to get on the phone himself to answer them.
In his second year since taking the helm at the IT directing marketing giant, he was paid fivefold what his predecessor made in 2008. Last year, his pay went up 72 percent — the highest annual increase among the CEOs of New Hampshire-based public companies.
His shareholders didn't complain – some 99 percent of voted shares endorsed the pay package.
And why would they? Earnings per share tripled since 2008, and PC Connection's stock price has doubled over the past year.
"We are doing what is right by the shareholders, and we tie executive compensation into how the company performed," said McGrath.
McGrath wasn't the highest-paid New Hampshire-based CEO, nor is he alone in getting hefty pay raises over the years.
According to an analysis of the latest proxy statements if 11 publicly held companies either based in New Hampshire or with a large percentage of their assets in the Granite State, the average CEO in the state earned $2.7 million in 2012. That's a 64 percent increase compared to 2008, though 3 percent lower than 2011.
The average pales in comparison to the average pay of CEOs of all U.S.-based publicly held firms – estimated by various organizations as between $10 million and $12 million. Some 39 of those firms with assets in New Hampshire average $12 million – six times the amount the average CEO earns in New Hampshire. (Richard M. Bracken, CEO of HCA, parent company of Portsmouth Regional Hospital, led the way with $46.4 million.)
But nationally, CEO pay has fallen by about a quarter over the past five years, partly due to the economic slowdown and perhaps to the spotlight on the matter cast by the new "say on pay" rule adopted by the Securities and Exchange Commission.
Say on pay
Still, the CEOs – whether of New Hampshire-based firms or based elsewhere – fared better than the average worker in the state, whose wages have increased 4 percent, to $46,600, since 2008. The average New Hampshire-based CEO makes 57 times more than the average worker here, up from 36 times eight years ago. And the out-of-state CEO makes more than 250 times as much, which is better than the nationwide ratio of 381-1, since New Hampshire workers are better paid than the nation as a whole.
"Our members see that as obscene — that one person can work one day and earn more than their average workers get paid in an entire year," said Mike Lapham, director of the Responsible Wealth project of the organization United for a Fair Economy, a longtime critic of CEO pay.
"The problem is that if everyone wants to pay the CEO at the 75th percentile … then you are going to have this constant upward spiral," he said.
Reform advocates like Lapham pushed for such changes as the nonbinding say-on-pay vote. Most publicly held companies in New Hampshire held say-on-pay votes last year, with the exception of Unitil, which opted for holding a vote at three-year intervals.
"Ultimately, it is up to the shareholders, and they felt it is an appropriate (length of) time to review such matters," said Unitil spokesperson Alec O'Meara.
The Hampton-based utility might have a good reason for such infrequent votes. Only 72 percent of shares voted in 2011 to back CEO Robert Schoenberger's $1.4 million compensation package in 2010 – and that was after his pay dipped by about $250,000. In 2012, he was paid $2.2 million.
But the votes, even though they are nonbinding, seem to have dampened the enthusiasm for excessive compensation.
Consider GT Advanced Technologies, whose shareholders gave a reluctant nod in fiscal 2012 to a $6.9 million pay package for CEO Thomas Gutierrez. (GTAT's fiscal year ended on March 31 of that year.) Only 65.4 percent of shares were voted in favor of the package (less than half, or 49.3 percent, of all outstanding shares).
The company had just started to feel the worldwide glut in the solar energy market that year, actually losing $1.60 a share when the company switched to calendar year reporting for 2012.
"I think it was feeling that maybe there was some misalignment between pay and performance," said Doug Barry, the company attorney who prepares the proxy. "So we tried to tailor it closer to performance."
So in the nine-month transition period to a calendar fiscal year in 2012, Gutierrez's compensation went down to $3.4 million. But when annualized to $4.53 million, that nearly ties Michael Fifer, the head of gunmaker Sturm Ruger, who topped the New Hampshire CEO list with a $4.57 million compensation package. (While Ruger is headquartered in Connecticut, its largest manufacturing facility is in Newport.)
Unlike the solar business, the gun business has been booming. Ruger's earnings per share – $3.60 – have gone up eightfold over the five years since 2008, while its compensation package hasn't followed suit. The compensation of GTAT's CEO rose more than that during a period when the company lost money.
But there is more to determining compensation than just earnings per share, said Jeff Nestel-Patt, a GTAT spokesperson.
The company had just gone public in 2008, was under a different leadership, and was focused solely on making equipment for the solar manufacturing industry. After Gutierrez took over in 2009, he managed to diversify the company, focusing on making equipment to produce sapphire crystals for the LED and cellphone industry. And even with the solar glut, the company experienced a "tremendous growth spurt," tripling revenues and at one point the firm was "knocking at the door of a billion," Nestel-Patt.
"That's why we feel it is fair and appropriate," he said of Gutierrez's compensation.
When shareholders met on June 5, they voted 94.3 percent of their shares to approve the package, higher than the 90.9 percent vote of all New Hampshire-based publicly held firms.
'Other' compensation
One way to tie pay to performance is shifting the pay away from cash, and even stock options, and more toward equity — a trend reflected in New Hampshire. And since stock appreciation is not guaranteed, the actual pay may vary. While salaries went up only 20 percent over the last five years and cash incentives were down, equity payments nearly tripled and the value of pension plans increased by 450 percent.
Joe Driscoll, PC Connection's chief financial officer, noted that nearly more than half of his CEO's pay was awarded in equity that wouldn't be vested for over eight years.
"If you look at the proxy, it looks like someone handed him the money," he said, adding: "It doesn't work that way."
Indeed, when it comes to just salary, some of PC Connection's top salespeople bested McGrath's $759,000 salary.
Likewise, some $22 million of Bracken's $46.6 million package at HCA was listed as "other," a category usually reserved for perks, like allowing the use of company jets for personal use by four top executives at White Mountains Insurance – a perk valued at more than $300,000.
At HCA, Bracken's salary was augmented primarily by dividends from the shares that he has accumulated due to his 32-year tenure with the company. HCA maintains that his direct compensation was $16.6 million. (HCA would not release the salary of the head of Portsmouth Hospital.)
Lost in the attention lavished on a company's CEO is the compensation of other executives listed in a proxy. Such executives get paid an average of $1.4 million in New Hampshire, roughly half the amount a CEO makes, but there are 40 of them, as opposed to 11 CEOs. Thus nearly two-thirds of the $84 million that shareholders spent on executive compensation went to them.
And lower C-level executives were paid nearly 30 times the amount an average New Hampshire earns.