Apple agrees to settle GT Advanced Technologies lawsuit for $3.5 million
Pending deal would end litigation surrounding New Hampshire firm's 2014 bankruptcy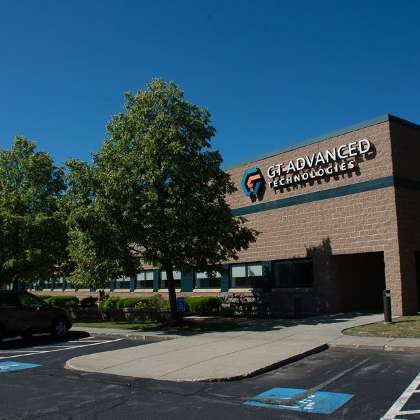 Apple Inc. has agreed to pay $3.5 million to settle a class-action lawsuit filed by investors in GT Advanced Technologies who alleged that the corporate giant was partially responsible for the disastrous deal that caused the New Hampshire-based company to declare bankruptcy, costing shareholders to lose more than $1 billion.
The agreement in principle – both parties need to work out details by Dec. 20 to be approved by the court – would close the books on the extensive litigation following GTAT's 2014 bankruptcy. Apple, which would not admit liability, is the last defendant standing. And although it had the biggest pockets, it might end up paying the smallest amount in what was the second-largest bankruptcy in New Hampshire history.
GTAT's former top executives settled for $27 million and its underwriters for $9.5 million. Both of those settlements were approved in July 2018 by a U.S. District Court district judge in Concord, though that money is coming out of the company's liability insurance.
All this adds up to $40 million, or 4% of the shareholders' loss, estimated to be $1 billion. That's less than the 6% median securities settlement in 2018, according to Cornerstone Research, which keeps track of such litigation.
In October, the bankruptcy trustee dropped a $1 billion lawsuit against GTAT's former CEO, Thomas Gutierrez, and ex-chief operating officer Daniel Squiller, without any indication of a settlement. And in May, the Securities and Exchange Commission settled a suit based on federal fraud charges against Gutierrez for $168,000.
Sapphire production
GTAT's bankruptcy case officially closed in August, though the company really emerged from bankruptcy back in 2016, when its legacy assets were bought by some private investors. It is currently a high-tech materials company based in Hudson under entirely different management.
In 2013, GTAT's former executives – according to the various lawsuits – painted a rosy picture of the Apple deal to the public, investors – and in the case of the trustee's action, board members – about the Apple project, even as it was failing.
GTAT's $578 million deal with Apple was a sharp departure for the company, which – once known as GT Solar Technologies – started out manufacturing furnaces that would make a silicon material used in solar panels. Gutierrez, who led the company from 2009 to 2015, diversified the product line by selling equipment to produce sapphire that could be used for hi-tech uses.
Both the solar and sapphire markets soured in 2013, and the company, eager to snag the world's biggest technology company as a customer, agreed to sell Apple the sapphire, but not the equipment to make it.
With Apple's advance payment (essentially a loan) to be parceled out in four parts, GTAT – which had no sapphire manufacturing experience – said it would work out of a giant factory on Apple-owned land in Arizona. It also agreed to produce the large boules of sapphire – larger in size than ever produced before – on a massive scale in less than a year.
Staffers complained that the timeline was "completely out of line with reality," according to the shareholder lawsuit. Others thought it was "crazy" and "bonkers," and at one point Gutierrez himself admitted that the Apple deal "sucks," according to the trustee's lawsuit.
Most of the sapphire produced was cracked and unusable and was discarded.
Bankruptcy filing
But Gutierrez assured investors on conference calls and in filings that things were mostly on track. Investors first got wind that something was wrong when Apple announced that the new phone would have screens made out of glass and not sapphire. In October 2014, a year after it signed the agreement, GTAT filed for Chapter 11 reorganization.
Apple said it was "stunned by the bankruptcy," according to a Sept. 29 motion for a summary judgment to throw out the lawsuit. Apple argued that GTAT was an independent company controlled by its own board of directors negotiated an arm's-length deal. Furthermore, it believed that GTAT could do what it said it could, and invested millions of dollars, money it lost when the company declared bankruptcy.
"No court has ever concluded that one of the biggest victims of an alleged fraud was somehow in control of the person who victimized them," it said in the filing.
Apple also questioned whether there was any fraud at all. The company said it believed, and contended that GTAT believed, that it could do what it said. Otherwise neither would have invested so much money in the project.
Three days after that filing however, the judge ruled against Apple on a separate motion certifying a class – a key ruling in many class-action suits.
On Nov. 22, the two sides announced a tentative settlement. But it will be a long time before shareholders will see any money.
Even if both sides work out the details in the next few weeks, the judge still has to allow time for objections before ruling on it. And then the court has to approve the complicated procedure of doling it out.
Attorneys for Apple declined comment. Attorneys for the plaintiffs did not return calls or emails from NH Business Review.