AOL cofounder brings startup competition to New Hampshire
Rising startups have chance to win $100,000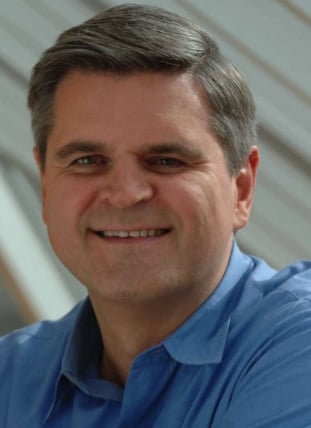 The most common complaint among startups in the Granite State is that there isn't enough access to capital.
AOL cofounder and CEO of Revolution Steve Case is changing that with the announcement that he will commit $1 million in startups across 10 cities as part of his "Rise of the Rest" bus tour, and Manchester is one of them.
In fact, Case will not only visit Manchester, but also Dartmouth College in Hanover.
Case and Director of Entrepreneurship at Dartmouth, Jamie Coughlin, who formerly served as the director of what was once the abi Hub in Manchester – now Alpha Loft – connected when Case founded Startup America Partnership in 2011. The nonprofit aims to support entrepreneurial communities around the globe. Coughlin led Startup NH.
"Steve Case is a legendary entrepreneur, but also authentic and dedicated to promoting entrepreneurship not only nationally but globally," says Coughlin. "That is evident in Startup America Partnership and more recently this tour in which he's going to particular cities that don't have as robust of a startup ecosystem like Boston or Silicon Valley, but still have great ideas and are thinking entrepreneurial."
Case is also visiting Baltimore, Philadelphia, Buffalo and Portland, Maine. He's already invested $1.5 million in startups in 14 cities including Detroit, Charleston, Pittsburgh and New Orleans.
Coughlin says the progress being made in the startup community in New Hampshire got Case's attention.
"Part of my mission is highlighting the state, and we have that amazing talent in Hanover and the technology and the towns there and all of the happenings in the southern part of the state, mainly Manchester, Nashua," says Coughlin.
Some of the details have yet to be set, but Case will visit New Hampshire on Oct. 1, with public and private events with entrepreneurs, investors, CEOs, political leaders, and others in the startup community in Hanover and Manchester.
The key event will be a competition that allows finalists to pitch to several New Hampshire-based judges and Case to win $100,000, the single biggest prize a New Hampshire competition has seen in Coughlin's recollection.
Coughlin is the point of contact for Case's trip to New Hampshire, and will be releasing details shortly about the date for the first part of the competition and guidelines.