Anthem in N.H. named in national class action suit
Providers, subscribers allege anti-competitive conspiracy by Blues across U.S.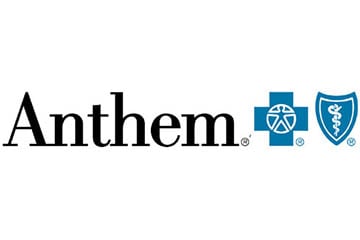 Anthem Blue Cross and Blue Shield of New Hampshire is a defendant in a national class action suit charging that the Blue Cross and Blue Shield Association and its affiliates have engaged in an anti-competitive conspiracy to lower prices paid to providers and increase premiums paid by subscribers.
The plaintiffs – including two subscribers from the Granite State – allege that the 37 Blue Cross and Blue Shield affiliates have, through agreements and programs of the national Blue Cross and Blue Shield Association, effectively set up monopolies in each of their territories, colluding to prevent competition with each other, as well as keep out non-Blues competitors.
"BCBSA is simply a vehicle used by admittedly independent health insurance companies to conspire, coordinate and enter into agreements that restrain competition," said one of the amended consolidated complaints, which were filed on Sept. 30.
Plaintiff GC/AAA Fences Inc., a Dover firm that has used Anthem coverage for its employees since 2009, referred all questions to Sean O'Connell, an attorney and director of the Shaheen & Gordon law firm. O'Connell did not respond by deadline.
Plaintiff Erik Barstow, a Portsmouth attorney who has purchased an individual policy from Anthem since 2012, also could not be reached. Barstow was once a director of New Hampshire Businesses for Social Responsibility.
Anthem in New Hampshire declined comment on pending litigation, but the Blue Cross and Blue Shield Association issued a statement through its public relations firm saying that the suit had no merit and it would vigorously defend itself.
"The Blue Cross and Blue Shield plans, which are independent, community-based and locally operated, provide local solutions that improve access to affordable, quality healthcare. The plans have served this important role for more than 80 years and, during that time, the Blue model of service has been validated and enforced by numerous courts and regulatory agencies," the association said.
The litigation, which dates back to the beginning of 2013, and is now in the preliminary discovery phase, contains two complaints: one from providers and the other from subscribers. Both name many of the same defendants (including Anthem in New Hampshire) and make many of the same points:
• Blue Cross and Blue Shield Chapters – founded in the 1930s and 1940s – used to vigorously compete against each other, encroaching on each other's territories, often several vying for the same state, said the complaints. But they formed the association in the 1980s, effectively preventing this kind of rivalry. As a result, "the number of Member Plans went from 110 in 1984 to 75 in 1989, to 37 today," according to the complaints.
• Even though each chapter was supposed to be run as an independent business, they cooperated in numerous ways to avoid competing with each other. They were also prevented from competing against non-Blue subsidiaries of the defendants. This constitutes a "market allocation" conspiracy, they charge.
The defendants also engaged in a "price-fixing and boycott conspiracy," according to the complaint, partially by participating in the Blue Card program and a National Accounts program for employers and employees who get services in various states. The programs earn the companies money at the expense of the providers, and divide up the excess profits, according to the complaint.
By participating in the plan, the Blues have agreed not to negotiate directly with providers outside their service area, the provider complaint charges, and "when Providers believe their patients are better served by using an out-of-network facility, the Blues retaliate by threatening to terminate the Providers from the Blue networks."
The companies also share claims information, which help it negotiate lower prices, again keeping out competition, according to the complaint. The result has enabled the company to reduce payments to providers by an excess of "ten billion dollars a year."
The complaints also charge that the Blues have veered from their nonprofit origins, increasingly affiliating with for-profit insurance companies, particularly WellPoint, the largest health insurance company in the nation with 37 million enrollees. WellPoint, which owns Anthem, operates Blues in 14 states.
But WellPoint has said it has been restrained from competing in the other states, telling the Securities and Exchange Commission in 2011 that it had "no right to market products and services using the Blue Cross Blue Shield names and marks outside of the states in which we are licensed to sell Blue Cross Blue Shield products."
WellPoint's New Hampshire affiliate has 600,000 members and about a 44 percent market share in the state, according to the complaints.
"As the dominant insurer in New Hampshire, BCBS-NH has led the way in causing supra-competitive prices. For example, from 2009 to 2010 the cost of insurance coverage for small groups and individuals rose 15 percent and 39 percent, respectively," the subscribers' complaint says. "These rising premiums have enabled BCBS-NH to lavishly compensate its executives and grow its surplus in excessive amounts, unusual practices for a self-described nonprofit organization. Between 2006 and 2011, BCBS-NH reported annual income between $26 million and $112 million and a cumulative profit of approximately $360 million."
Blue Cross stopped being a nonprofit organization in 1999, when it was acquired by Anthem.