Angel investments rise in valuation in 2017
But high yield rate suggests growth is unsustainable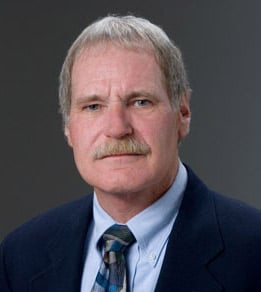 While the number of active investors and funded ventures continued to shrink in 2017, an increase in dollars invested and deal sizes shows angel investors are bullish about their prospects, indicates an annual report by the University of New Hampshire's Center for Venture Research.
Angels invested $23.9 billion in 2017, a 12.9 percent increase from the year prior, with the average deal size at $388,860, an increase of 17.8 percent.
"The change in both total dollars and the number of investments resulted in a deal size for 2017 that was larger than in 2016, reflecting higher valuations," said Jeffrey Sohl, director of the UNH Center for Venture Research. "These data indicate a cautious optimism in terms of dollars invested and an increased appetite for seed and startup investing, but with a higher perceived value as demonstrated by the increase in both deal size and valuations."
The center's analysis found that angel investments in the seed and startup stage were identical to 2016 at 41 percent, but angels increased their presence in early stage investing with 41 percent of investments, a notable increase from 31 percent in 2016.
Software maintained its dominant sector position, receiving 30 percent of total angel investments in 2017, followed by health care services/medical devices and equipment (19 percent), retail (10 percent) biotech (10 percent), industrial/energy (7 percent) and financial services/business products and services (5 percent). Industrial/energy investing is predominately in clean tech, notes the report.
Angel investments were a significant contributor to job growth – creating 209,300 new jobs or 3.4 jobs per angel investment.
But the jump in the yield rate – the percentage of investment opportunities that were brought to the attention of investors and resulted in an investment – calls into question the sustainability of this growth, says the report. Historically the yield rate is 15 percent.
From 2016 to 2017, the yield rate jumped up from 19.7 percent to 25.6 percent. That indicates that entrepreneurs seeking angel capital have a 1 in 4 chance of securing an angel investment.
The last time the yield rate was over 25 percent was in 2000, just before the dot-com bubble.
To stabilize the yield rate, the goal would be to maintain the quality of entrepreneurial ventures while also increasing the number of angels, according to the report.