Aggregate manufacturers assail House DOT budget plan
Money for road repairs reduced, they say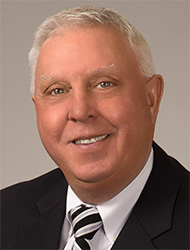 With the New Hampshire House set to vote Wednesday on a two-year, $11.2 billion state budget, the association representing aggregate manufacturers in the state is taking aim at one aspect of the proposal.
The House Finance Committee last week approved an amendment that the Aggregate Manufacturers of New Hampshire says defunds road and bridge maintenance and construction, and shifts those funds to the operations of the state Department of Transportation.
The organization argues that the amendment reverses the aims of the gasoline tax hike enacted last year. That hike was approved with the assurance that the new revenue would be directed to the construction and maintenance of state highways, according to the organization. But the amendment reverses that policy and directs those funds to pay for the administration of the state agency.
"Last year, we heard time and again that we need to fix the 'leaky bucket' and ensure that any new funding for roads actually went into the maintenance of roads," said Paul Worsowicz of the Aggregate Manufacturers of New Hampshire. "Today, the House Finance Committee restored the leaky bucket by directing that taxpayer money meant fix roads will now go to fund the state agency. "
Worsowicz said the immediate impacts of the amendment passed by the House Finance Committee will be to stall road construction rehabilitation throughout the state.
According to Worsowicz, "it is estimated that 25 million over two years was cut from repairing roads."