Affordable housing on voters' agenda
Majority in NH poll call it problem and want presidential candidates to address it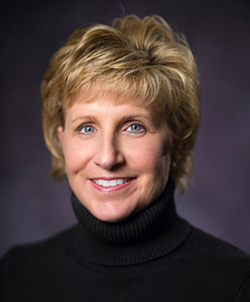 Nearly 90 percent of Granite Staters say housing affordability is a problem in New Hampshire, and three-quarters say presidential candidates should focus on it, according to a UNH Survey Center poll for the J. Ronald Terwilliger Foundation for Housing America's Families.
"Affordable housing is seen as a moderate to serious problem by three-quarters of New Hampshire adults, and 82 percent think it is harder these days for young people to afford home ownership," said Andy Smith, director of the UNH Survey Center. "Furthermore, Granite Staters think that candidates running for president should address the issue and that candidates who do so are more likely to get their vote."
The poll of 820 New Hampshire adults found that a stunning 88 percent say housing affordability is a problem in the state. Only 7 percent say it is "not a problem at all."
Housing affordability is such a big concern in the Granite State that 75 percent of New Hampshire adults say presidential candidates should focus on it. Only 13 percent say the candidates should put "no focus" on affordable housing.
"These poll results clearly demonstrate that most New Hampshire households recognize that our state faces a serious housing affordability challenge," said Dean J. Christon, executive director of the NH Housing Finance Authority.
He said his agency's own studies "confirm that the state continues to face a scarcity of affordable rental housing and a lack of choice at most price ranges in the homeownership market."
A majority of Granite Staters (58 percent) say it is very difficult (28 percent) or somewhat difficult (30 percent) to find affordable housing in the state, the poll found.
As for the housing challenges facing Millennials, 82 percent of Granite Staters say it has become more difficult for young people in New Hampshire to afford a home.
In addition, 35 percent of New Hampshire residents say they are more likely to vote for a presidential candidate who has a specific plan to address housing affordability, 3 percent are less likely to vote for that candidate and 57 percent say it would make no difference in their vote.
Pam Patenaude, president of the foundation, said the poll results show that access to affordable housing is an issue that hits home with thousands of Granite Staters, and they want to see our political leaders offer real solutions."
She added that "politicians who ignore this issue are missing a tremendous opportunity not only to fix a serious problem our political system has left unresolved for too long, but also to connect with voters on a matter of great personal importance to so many."
The foundation is the sponsor of the upcoming New Hampshire Housing Summit, to be held Friday at the New Hampshire Institute of Politics at St. Anselm College.
The summit will feature public officials as well as state and national housing experts. Presidential candidates also will be on hand. Among the presenters will be New Jersey Gov. Chris Christie, South Carolina Sen. Lindsey Graham, former Arkansas Gov. Mike Huckabee, former Maryland Gov. Martin O'Malley and former New York Gov. George Pataki.
The summit will run from 8 a.m.-5 p.m. at the New Hampshire Institute of Politics, 100 Saint Anselm Drive, Manchester.