Administrators to leave Dartmouth tech transfer office
Gerngross, Davis say their work in revamping policy is accomplished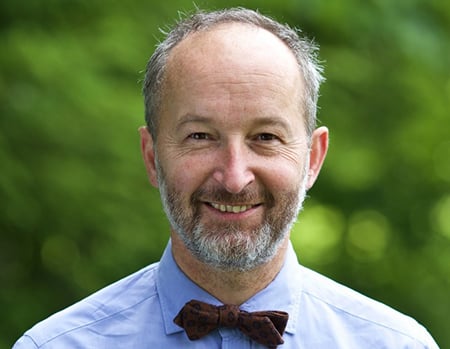 Tillman Gerngross, the Dartmouth College professor and founder of several highly successful biotech companies in the Upper Valley, us stepping down from his leadership position at the school's Office of Entrepreneurship & Technology Transfer. Also leaving the office will be Trip Davis, executive director of the office.
Both men will be working until June 30, according to the Valley News.
On Monday, the newspaper reported the departure of both men, who were brought on in 2013 to reorganize the Technology Transfer Office and its entrepreneurship program.
Gerngross, who's also a professor at Dartmouth's Thayer School of Engineering, founded GlycoFi in 2000. That firm was later sold to Merck for $400 million (and in May moved out of the Dartmouth Regional Technology Center at Centerra Park in Lebanon to Merck facilities in other states.) He later founded Adimab, where he is CEO, and co-founded Avitide in 2013.
Davis is leaving to join a Dartmouth-affiliated startup, Fresh Air Sensor, as a partner and executive.
Both said the changes are the result of their jobs being completed and the desire to step away from academic administration to focus on active business endeavors.
Gerngross told the Valley News that the goal of his appointment was to revamp Dartmouth's the college's intellectual property policy to make it more accommodating to Dartmouth faculty, staff and students.
In March, Dartmouth's trustees adopted a policy that grants college community members greater ownership of patents and copyrights over the products that spring from their intellectual work.
"We set the institution on a new course," Gerngross told the Valley News in describing the work of him and Davis. "We put in place a new team and took it to the next level."