A visit to 2 vibrant economies
Louisville, Charlotte offer examples in economic growth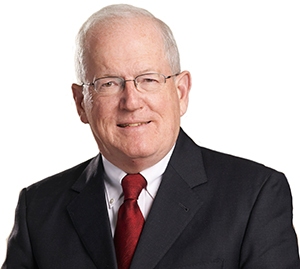 Recently, my wife and I took a trip to Louisville, Ky., and Raleigh, N.C., in order to visit longtime friends. While the individual visits were wonderful, what struck me was how vibrant the economies of both cities were and how the extensive road construction, significant economic development, job growth and exciting institutions of higher education evidenced growth and progress.
At the University of Louisville, formerly a private institution and now part of the public university system, over $1 billion of construction resulting in impressive new facilities has put that institution on the map, and support from the Kentucky Legislature has made matching private gifts possible in the millions of dollars.
Former UNH Alumni Affairs Director Bill Rothwell, vice president for development and alumni at University of Louisville for decades, was largely responsible for raising the money that transformed that school and established an endowment of close to $1 billion. Public support has provided thousands of students from around the world with a first-class and affordable education.
Looking out over the Ohio River, and realizing how oriented Louisville is to life on the river, made us realize how different the geography makes one's orientation to natural features like rivers and oceans, in different parts of the country.
The University of North Carolina (where, I understand, they also play basketball) showed tremendous growth since the last visit over a decade ago, with new medical facilities, and bright, vibrant students everywhere.
The Research Triangle in North Carolina, a mecca of economic development comprised of Durham, Chapel Hill and Raleigh, is one of the great economic growth and technology hubs of the nation, with a specific public-private focus on attracting business that has been notably successful.
Cary, N.C, for example, a suburb, has grown in 30 years from approximately 10,000 to 150,000 in population, housing many of those who have relocated to find good jobs in the area.
We visited four different sets of friends, whose homes varied in assessment from $400,000 to $600,000, and it was interesting that no one paid over $3,000 in property taxes annually.
Both Kentucky and North Carolina have sales and income taxes, and as far as I can tell, no one has died from them! Both states seemed to have firm economic growth policies, and are not wed to tax or economic ideology.
The NH Center for Nonprofits, a great organization that provides resources to not-for-profits of all sizes, held its Impact Awards ceremony on April 4 in Concord. Recognized at the event were the Community Loan Fund, headed by Juliana Eades, which has enabled hundreds of people to purchase their own homes and financed many worthwhile activities and which now has a national reach with its affiliate, ROC-USA which provides financing for people in manufactured home parks to purchase their underlying property all over the United States.
Also honored at the event was the Community Volunteer Transportation Company in Peterborough, which provides rides to people in the Monadnock Region and has changed the lives of many in those rural communities, largely by creating a network of neighbors helping neighbors.
Hal Jordan, recently retired head of Granite YMCA, was honored for his decades of service and his vision in transforming what was the Manchester YMCA into a multi-community entity serving Hillsborough County, Rockingham County and Strafford County. Hal rightly can be credited with restoring the charitable mission of many YMCA's in New Hampshire, and to bringing several in danger of extinction back to life, to serve their communities.
Finally, Mary Jo Brown, of the NH Women's Foundation was honored for her service as a board member and chair of the board of that entity, which has brought together several organizations focusing on equality and rights for women. Brown, a small business owner herself, represents the thousands of New Hampshire citizens who serve on boards and give their time to the not-for-profit sector, which is so important in providing services in this largely volunteer state.
All four honorees are true New Hampshire heroes, well deserving of the recognition they received.
Speaking of not-for-profits, Easterseals NH has an important capital campaign under way to completely renovate its headquarters in Manchester.
Sparked by a $500,000 gift from Mark and Sally Stebbins of ProCon Inc. to honor retiring president and long-time Easterseals board member John Samenfeld, the capital campaign is transforming the former mill into a 21st century facility providing state-of-the art space for dental, child care, elderly services, autism programs, veterans services and others.
A visit is an eye-opening experience and should inspire a contribution to the capital campaign, which will be a lasting investment in the future of so many people with disabilities and needs.
Brad Cook, a shareholder in the Manchester law firm of Sheehan Phinney Bass + Green, heads its government relations and estate planning groups.