A very good 2013 for White Mountains
Insurance conglomerate sees net income jump 55 percent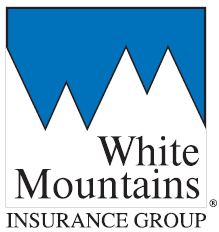 There were no major catastrophes in 2013, so White Mountains Insurance Group made money — a lot of money.
The insurance conglomerate, run out of Hanover though officially based in Bermuda, grew "while heavy with dry powder," as CEO Ray Barrette put it after the earnings release.
Barrette was talking about the firm's book value per share, White Mountains' preferred method of measuring performance, but anyway you measure it the company did well last year. Net income attributed to common shareholders jumped 55 percent, to $321.8 million, and adjusted comprehensive income rose to $340 million, a 39 percent increase.
Diluted income per share finished at $51.89, compared to $30.50 last year.
What happened? Nothing.
The company didn't sell more insurance. Revenue even went down by about 5 percent to $2.3 billion. But there was no Superstorm Sandy or similar event in 2013.
Total catastrophic losses for Sirius Group, one of White Mountains' major subsidiaries fell to $85 million.
It was "a relatively benign year for catastrophic losses," explained Allan Waters, Sirius Group's CEO, which earned pretax income of $189.2 million.
For the OneBeacon unit, catastrophic losses were "negligible," giving it a pretax bottom line of $181.3 million.
The company's startup, a municipal bond insurer called HG Global/BAM, did lose $40 million, but nearly doubled its market share to 38 percent by the end of the year.
All told, White Mountains has $12.1 billion in assets, and shareholders equity is now at $3.9 billion. All this translates into a adjusted book value of $642 a share.