A sure sign of spring: Home Depot seeks hundreds of N.H. workers
The building supply chain is looking for some 40 more employees for each of the chain's 20 Granite State stores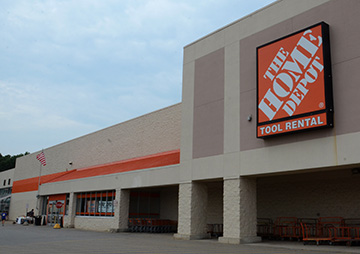 Some people look to Groundhog Day for signs of spring. Others point to the beginning of baseball's spring training. And then there are the announcements by major retail chains like Home Depot, which is looking for 70,000 associates across the country to sell flowers, plants and lawnmowers.
In New Hampshire, that translates to an extra 40 employees for each of the chain's 20 stores. That comes out to 800 people, but Home Depot, just to be conservative, puts the statewide number at 500.
"We are thinking spring," said Lee Burnett, specialty sales assistant store manager at the Manchester Home Depot. "We're not sure we believe it, but we are thinking it."
The store has already added 10 employees since starting the hiring spree on Feb. 10 and is seeking another 30 workers, bringing up the total number of employees to 180. That's not different from the usual spring ramp-up, said Burnett. What's different is the chain's well-publicized push to find those workers, who are harder to come by than during the recession.
"It's competitive out there," he said. "There are a lot of other retail alternatives."
There is Walmart, for instance, which just announced it will increase the wages of hundreds of thousands of its employees and has tried to offer more regular work hours.
Home Depot still emphasizes the need for the employee to be available, sometimes even for graveyard shifts, especially for those people who work with plants.
And most of the jobs are part-time and won't last past Labor Day, but "if you really blow us away, you might be hired permanently," said Burnett.
You have to be good, though. Home Depot is looking for a "rock star of customer service," he said.