A modest legislative agenda for the new year
All it takes for extreme views to prevail is for reasonable people to do nothing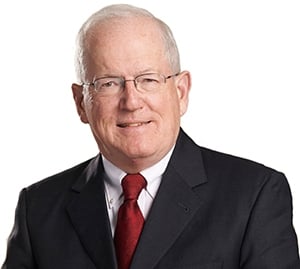 As New Hampshire begins 2019, there are reasons for optimism and concern. On the positive side, the economy seems to be strong, young people appear to be moving back into the state, albeit in small numbers, and there is a new team in Concord, full of pep and vigor, looking to accomplish things.
Of course, the new Legislature, controlled by Democrats, has to tackle the biennial budget with too few resources and too many demands, as is always the case. And the split government is headed by Republican Gov. Chris Sununu, who may be required to use the veto power of the Governor unless compromise can be reached.
Many issues will face this Legislature, including drug problems, educational funding, the competing demands of public education and those who doubt its efficacy, environment, energy, etc.
On a more modest note, it would really be productive if New Hampshire could establish some norms and pass some laws that are just plain common sense. We have faced such mindless ideological battles in recent years and had such rancor that some relatively obvious things have been lost.
Recently, Time magazine's cover had the faces of parents who cannot move on because their children have been killed by guns in schools. Frankly, it does not seem terribly outrageous to contend that there should never be guns in schools.
Nevertheless, President Trump and many others, incomprehensively, seem to maintain that the way to counter violence in schools is to have people armed in the schools which only escalates violence and heightens the chance for trouble. Security, training and other defenses might be needed today, unfortunately, but arming people in schools and allowing citizens to carry guns into school zones and other schools is, frankly, nonsensical.
In New Hampshire, a new effort headed by Mark Phillips of Webster, called Safe Schools New Hampshire.org seeks to do something about this.
The problem is that, in New Hampshire, almost any adult can lawfully walk into a fifth-grade class, or any others, filled with 10- and 11-year-old-boys and girls with a loaded gun and no gun permit. There is no law in New Hampshire that can stop them.
In 2019, there will be a petition drive calling on the Legislature and governor to support a bill that grants school boards and municipalities the legal authority to prohibit guns in schools. The state has reserved that authority to itself since the early 2000s and, last year, a proposal to let towns decide the issue on a town-by-town or school district-by-school district basis failed.
Readers are urged to visit safeschoolsnh.org, read the material and, if they are so inclined, sign the petition.
SafeSchools' efforts is supported by terrific people who are traditionally non-political, rational and thoughtful, like Claudia Damon of Concord who is president of the board of the organization.
A modest legislative agenda also might include a select committee to examine how we pay for things in New Hampshire, and what the options are for raising revenue. Not one to propose new taxes, on top of the mish-mash we have now, but just to examine what might be the most efficient and rational system to raise taxes, and fund the things we agree we need. That does not seem to be a very ambitious goal.
A third, modest agenda item, might be restoring funding to public television, which does a lot more than provide TV shows for aging boomers who like old rock-and-roll stars and English dramas, but really provides educational television for our schools, focuses on our communities and is a vehicle for public safety broadcasting — almost all invisible to most citizens. Ideological arguments a few years ago eliminated funding, hurting the state in the process.
In short, people should consider that all it takes for extreme views to prevail is for reasonable people to do nothing, a situation which seems to have been the core theme too much in the past, and hopefully will not extend into 2019 and beyond.
Our state, and our nation, depend on it.
Happy new year.
Brad Cook, a shareholder in the Manchester law firm of Sheehan Phinney Bass & Green, heads its government relations and estate planning groups. He can be reached at bcook@sheehan.com.