A map for New Hampshire's energy future
NH Energy Week will help businesses, policy experts and nonprofits craft solutions that will work best for the state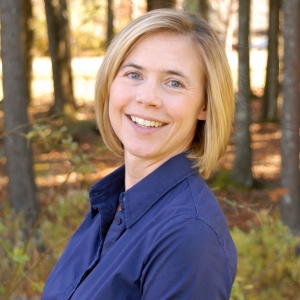 New Hampshire faces both challenges and opportunities in the transition to a reliable and affordable clean energy future. From infrastructure investments to workforce development, rising energy costs, and more, there is much to consider as the Granite State looks to increase our competitiveness and expand our energy options.
As a global outdoor lifestyle brand based in Stratham, Timberland is committed to operating our business in a responsible manner — while also doing the right thing for the community that we call home. Clean energy plays an important role in that commitment, as we strive to create a more sustainable future for our planet as well as our bottom line.
Currently, over a third of Timberland's total energy use is powered by renewable resources — and we plan to increase that number to 50 percent renewable energy by 2020. We have also made significant energy efficiency investments at our owned and operated facilities around the globe — helping us cut energy costs by more than 30 percent in some instances. These investments help us keep our energy costs down and make economic sense for our business. It is also what our customers, investors and employees have come to expect from Timberland.
Clean energy benefits New Hampshire businesses. New Hampshire has some of the highest electricity rates in the nation. Statewide investments in energy efficiency and distributed renewable energy can decrease demands on the energy grid — helping to reduce rates for all ratepayers. That's why we worked with Ceres and NH Businesses for Social Responsibility to join over 60 New Hampshire businesses, including Dartmouth-Hitchcock, Hannaford Supermarkets and Worthen Industries, in signing a series of "Clean Energy Principles" that call on lawmakers to support clean energy policies that drive economic growth and business development.
As lawmakers, businesses and individuals craft our state's energy future, there's an opportunity to further accelerate clean energy investment in a way that benefits all ratepayers. We want to ensure that New Hampshire can compete with its regional neighbors and attract new jobs, tax revenues and community benefits.
Clean energy and supportive policies that keep our electricity rates low are an important part of making that happen.
During NH Energy Week, the business community will join policy experts and local nonprofit leaders to discuss our state's complex energy issues and solutions that will work best for New Hampshire. The path forward must include policies that support the growing demand for clean energy.
From generating onsite renewable energy to locking in fixed prices through power purchase agreements, companies are increasingly looking to make their own energy choices to better control their energy costs and reduce climate impacts. Policies that increase access to renewable energy, support innovation and encourage efficiency will help more businesses make these investments and capture long-term savings — ensuring that New Hampshire remains a good place to do businesses.
New Hampshire already has a number of policies that promote clean energy investments such, as the Regional Greenhouse Gas Initiative, the renewable portfolio standard and net metering. These policies are building a prosperous economic future and allow businesses like ours to thrive.
Timberland is committed to investing in clean energy solutions ourselves and working toward a clean energy future for New Hampshire. We look forward to the important conversations that will happen during NH Energy Week. We know that the best solutions take into account a diversity of perspectives and are eager to share ours and learn from others. We call on all New Hampshire businesses to join us and encourage lawmakers to do their part to embrace new solutions and policies that support New Hampshire's burgeoning clean energy economy.
Colleen Vien is sustainability director at Timberland. To register to attend NH Energy Week events, visit http://www.nhenergyfuture.org.