A 'cloudy' forecast
NH's economy is not falling apart, but it is slowing down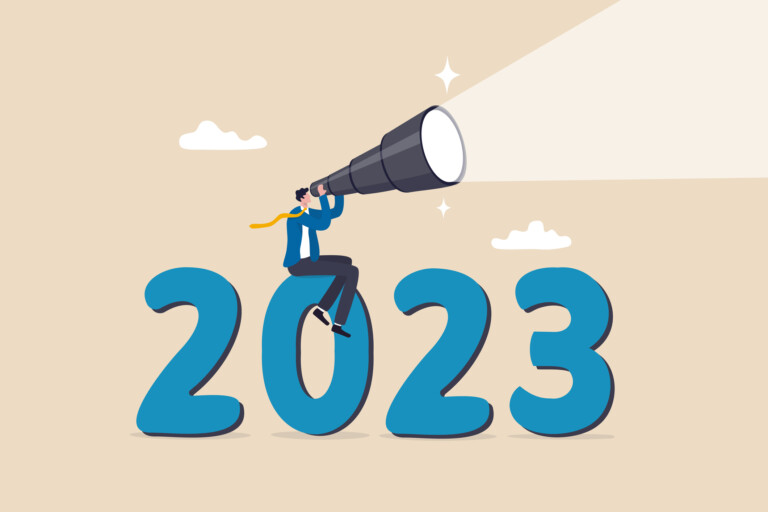 New Hampshire's economy has certainly bounced back from the pandemic shutdown of two years ago, but there just isn't as much bounce to the economy as there was last year. Of course, it's hard to notice when the unemployment rate is so low and people are out shopping like there is no tomorrow, but is this a sign of economic health or the last hurrah before the fall?
"There is a lot of talk of recession, but I don't see that happening now," said Annette Nielson, an economist with NH Employment Security. "The numbers are good. So it's very strong economically."
Yes, unemployment claims are at record lows, but they are rising slightly. And, yes, labor and housing are still scarce, driving up wages and the cost of living. But in the last few months, business tax revenues have declined and housing sales are down sharply. Building permits are down. Wages are not keeping up with inflation. And people (and that means consumers) think that things are going downhill, according to the latest Business & Industry Association-University of New Hampshire survey.
By the numbers
Economic activity is increasing, but not as much as before. Indeed, the percentage of economic growth has been falling ever since October 2021, when it was at a 7.7 percent annual rate, according to Federal Reserve Bank of Boston statistics. This past October there was still growth, but by 4.7 percent.
Business taxes — a reflection of business profits and revenues — have also been coming in at a slower rate. For most of the year, they were higher than in 2021, but estimated payments dropped a bit in September. They were up in October but were nearly $5 million behind in November.
Bankruptcy filings are also down compared to last year, but by 11.5 percent. In the previous two years, they fell by 31 percent and 41 percent, respectively. And new business filings, which rose by almost 17 percent in 2021, have dipped by nearly 4 percent.
Trade is still humming along, with exports 16 percent higher than last year, but manufacturers have been slow to hire, or perhaps unable to hire. That sector only added 700 jobs since last year, although that doesn't mean the jobs aren't out there.
"We've had more business than we have with the fewest number of people ever," said Val Zanchuk, president of Graphicast Inc., a Jaffrey-based manufacturer of medical equipment and other products. "There is too much work and not enough people. I have orders sitting on delivery for June of 2024. We can't get stuff out the door."
There is a supply chain problem, Zanchuk said, "and it is us. We are the supply problem for our customers."
Peter Richard, general manager of Xma-Omni Spectra, a Manchester company whose telecommunication devices are used for high-tech applications like quantum computing, acknowledged a similar situation, "but we have been aggressive when it comes to compensation and fringe benefits."
But while New Hampshire's job market is still tight, there are signs it might be loosening up a little bit.
The 2.4 percent unemployment rate in October (the latest available data at deadline) was still low, down from 3.1 percent last year. But it has gone up from 2 percent over the summer. And more recently, unemployment claims have been creeping up from September to Thanksgiving and beyond.
The state has gained over 16,000 more jobs in the last year. But it's not jobs that worry people. It's inflation. In New Hampshire at least, wages were not keeping up with it. That is a change.
Right after the pandemic, companies that wanted workers back-paid them more. In January 2021, for instance, when the inflation rate was 1 percent in the Northeast, wages were rising by 9 percent. But wage increases lowered in the subsequent months as the inflation rate started rising.
In September 2022, wages increased by 2.5 percent. In October, they rose up a bit more, by 3.75 percent. Prices, however, were still climbing at about a 7 percent clip.
So it's no surprise that, even as inflation has begun to soften a little, 61 percent of respondents said they think their household financial situation is worse than a year ago, according to the BIA-UNH poll released in November. The index was 14 percent before the pandemic.
In addition, about 54 percent of respondents said they expect things to get worst in the future — though that's nowhere near as high as the 80 percent who said they had that sentiment in 2009, during the Great Recession.
Real estate and construction
For several years, one of the big concerns for both workers and employers alike has been the lack of affordable housing, and things do seem to be getting worse.
Sales have been falling all year. At first, it was chalked up to the lack of inventory, but the dramatic drops in the last few months compared to last year — 25 percent in October and 31 percent in November — can't be explained just by that.
"Certainly, interest rates slowed things down," said Adam Gaudet, owner of 603 Birch Realty in Concord and outgoing president of the NH Association of Realtors. "Buyers aren't in as much of a frenzy as they were in the spring. They are not going to rush in and overpay for something. Those days of $30,000 over asking are not happening."
Ever since June, when homes only stayed on the market for an average of two weeks, they now sit there for nearly a month. And for the last two months — the first time this year — they selling for less than, rather than over, the asking price.
Prices are still pretty steep. The median sale price of a home in November was $435,000, but that's down from $460,000 in May and June, and while it's up by 8.3 percent over last year, that's the lowest percentage increase all year.
Meanwhile, pending sales are down by 23 percent compared to last year, and new listings are down by 20 percent.
Combine those prices with interest rates, and you have homes that are less affordable than they have been in 17 years. That's one reason the rental market is so tight. With a vacancy rate of 0.3 percent for two-bedroom apartments, it's not surprising that median rents have gone up to $1,584, 5.7 percent over last year.
There has been a lot of talk about new construction, and indeed, there was an 8 percent increase in construction employment compared to last year — the highest percent jump in any category.
But when it comes to residential projects, they are actually down compared to last year, by over 6 percent.
"A lot of people committing to building phase two or phase three, the inventory is still sitting there. Some of the sellers think they should be getting prices from eight months ago," said Matt Mayberry, executive director of the NH Home Builders Association.
Dehann Desharnais, owner of Spruce Building and Development of Candia, saw that happen in one subdivision in Derry. "We sold the first two houses in August, and not one has sold since. Dead stop."
Desharnais now mainly custom-builds for individuals who already have bought their land, giving them a cost-plus deal, so she could handle "crazy times" when lumber costs were skyrocketing. Now lumber prices have "calmed down a little bit," but the cost of siding has gone up. For her last home, she had to increase prices 30 percent. The major increase has been in the cost of labor, which is still very hard to find.
"I don't know where everybody went.
The subs, they lose a couple of guys and girls and they can't get them replaced or replace them with someone with nowhere near their experience."
But one kind of construction work is "exploding," in the words of Sam Evans-Brown, executive director of Clean Energy NH. The queue for utility interconnections for solar has risen fourfold over 2021, thanks to a combination of high energy costs and more federal subsidies.
"The dramatic acceleration of clean energy has finally come to New Hampshire," he said.
Projects would be built even faster, but, again, the bottleneck is the workforce," said Evans-Brown.
Retail
There is also increased demand for electric vehicles, reports Larry Haynes, CEO of the Grappone Automotive Group in Bow, but New Hampshire dealers can't get enough because it is not a designated zero-emission state. Hybrids are also sought after, but demand for other cars has "softened a little bit," he said. Interest rates as well as inflation and gas prices are factors here. Still, inventory is scarce, and most people can't buy a car off the floor.
Haynes, however, is optimistic. "The supply of vehicles in the last three years is so scarce, there is a lot of pent-up demand."
It's hard to measure retail sales in New Hampshire since there is no sales tax, but Curtis Picard, president of the NH Retail Association, said it usually trends the same nationally, and there it's about a 6 to 8 percent increase, not as high as 2021, when it was 13 percent. In terms of jobs, there has been no growth compared to last November, though that could be due to lack of job-seekers, not a lack of jobs.
"The forecast is cloudy," said Picard, although there are signs of clearing when it comes to inflation and supply, and businesses have learned to survive with smaller staffs by cutting back on the hours they're open.
"A lot of retailers closed on Monday, and they realized it wasn't the worst thing in the world," said Picard.
"I would say we are very busy," said Steve Levy, owner of Toy City in Keene. "But I don't think we are going to beat last year."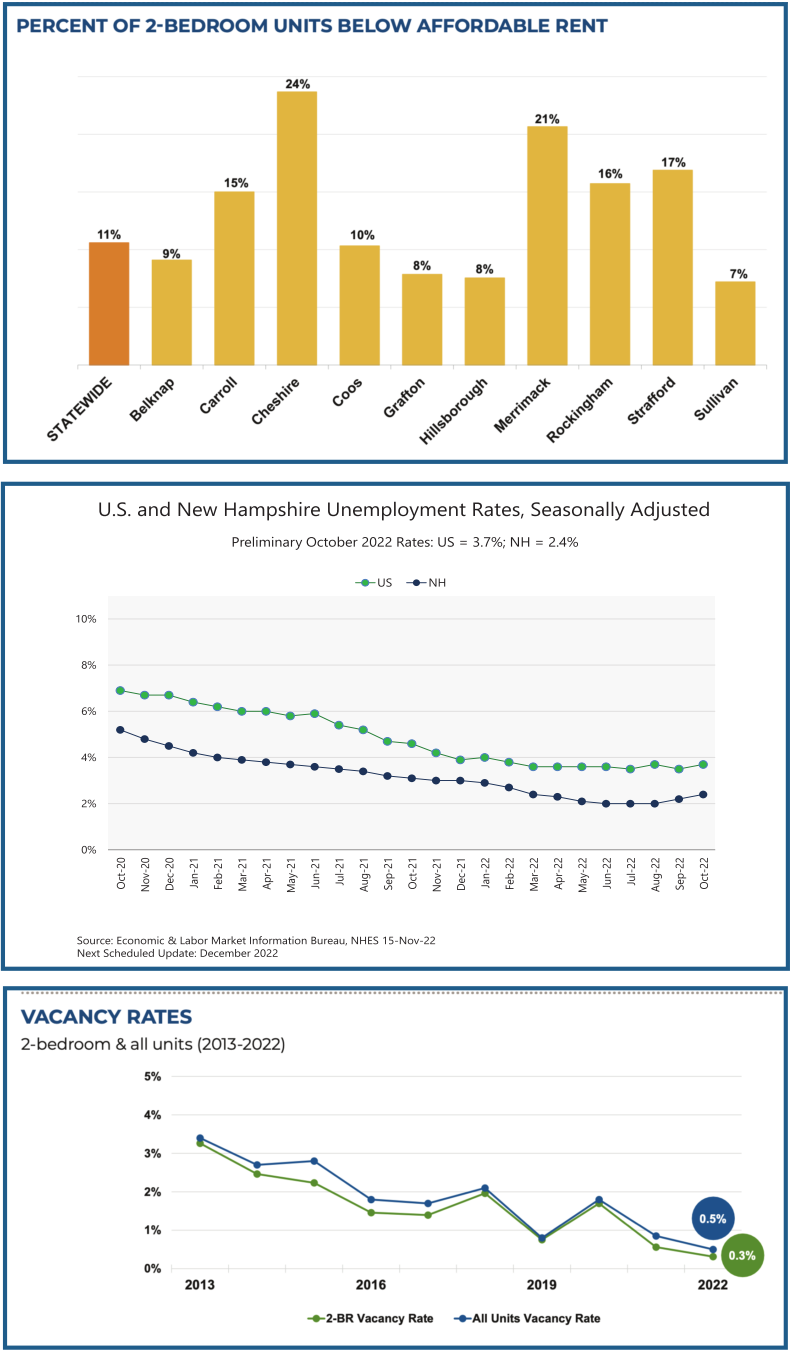 Hospitality and tourism
Much like other sectors in the state, rising costs and wages, plus a severe workforce shortage, have permeated the hospitality and tourism industries. And here, too, there has been a slight slowdown in recent months.
Rooms and meals tax revenue have shown a slight falloff, about a half percent behind last year. But there have been more people working in hospitality, a little more than 5 percent.
Occupancy rates at hotels are also up to 64 percent in October compared to 56 percent last October, though New Hampshire still lags behind New England and the nation.
"The business travel market has been slow to recover," said Steve Duprey, president at Foxfire Property Management and The Duprey Companies, which owns hotels in Concord as well as the Grappone Conference Center. "Rates are up, but costs are up too. It's getting better. Was it as good as it was pre-pandemic? No, but I think we will get there in some markets."
Duprey said he's seen people starting to meet again in person over the past six months, but "between the supply chain, Covid, the threat of recession, construction prices and interest rates that are sky high, (businesses) need to be extraordinarily careful."
Since people are starting to come out of their hibernation period, Mike Somers, CEO of the NH Lodging and Restaurant Association, has noticed demand at the hotel and restaurant level increasing. He said the real struggle in keeping up with such demand is retaining enough workforce to service them.
"It's been incredibly hard to attract and retain workforce. At some hotels, they've closed certain rooms during the shoulder seasons. We've also seen this in restaurants where they're open fewer days during the week."
He added: "Frankly, we're excited about the demand, but it's put a lot of pressure on business owners. You can talk to any hotel/restaurant owner, and they'll tell you they're making beds, cleaning rooms, washing dishes, cooking on the line — they're working as hard as they ever have."
Unfortunately, with the labor struggles comes a shortage of something else: customers' patience.
"We're short-staffed, we're doing the best we can," said Somers. "We'd like to appeal to folks to be kind. A lot of (employees) are working long hours, and it's not an easy job — which frightens off any future workers and makes things harder than it needs to be."
Somers pointed to the lack of affordable housing as yet another hindrance to recruiting and retaining a skilled workforce. "People can't move here and take all the jobs available. They have nowhere to live," he said.
To potentially supplement the workforce challenge, both Somers and Duprey agree they've found strength in the various federal visa programs. "As an industry, we're trying to bring in more and more international visa holders," Somers said. "That's not going to fix everything, but it surely will help a little."
There are some signs of the workforce shortage easing, however.
"We just had a board meeting and we talked about it," said Jessica Keller, executive director of Ski NH. "Surprisingly, most seemed pretty well staffed this year. More teenagers are coming out and some of the older folks are coming back. Now if it would only snow."
Craig Clemmer, director of sales and marketing for Omni Mount Washington Resort, shared with NH Business Review that they have boosted their employment opportunities by partnering with colleges throughout the state.
"We've seen success with specific efforts with UNH, White Mountains Community College, The Culinary Institute of America and Johnson & Wales University. Omni also offers custom programs to help accelerate career paths for those within the industry, including Leadership in Development and culinary internship programs."
Looking ahead to 2023, Clemmer is optimistic. "We expect the momentum of a post-Covid environment to continue and are optimistic for another successful year."