6% rise in N.H. future building contracts reported for 2012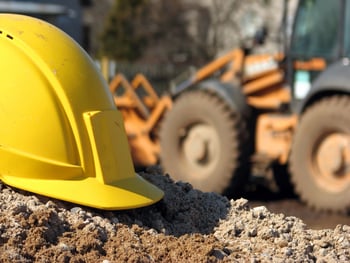 The New Hampshire construction industry closed out 2012 with an across-the-board monthly increase in the value of contracts for future construction, ending an up-and-down year on a high note. But the numbers still show signs of a struggle to revive completely, at least in some sectors.
The total value of future construction contracts in December 2012 was $90.5 million, an increase of 47 percent from the year before.
For the entire year, future construction contracts totaled $1.53 billion, up 6 percent from the $1.45 billion recorded in 2011.In December, all construction sectors showed a substantial monthly increase, led by the nonbuilding sector (bridges, roads, highways and similar infrastructure projects), where the $22.6 million in future contracts represented a 90 percent increase from December 2011.On a yearly basis, the increase in future nonbuilding activity was even greater – a nearly 117 percent increase to $631.7 million in 2012 from the $290.3 million recorded in 2011.Residential construction contracts for December totaled $39.4 million, 38 percent more than the $28.5 million recorded a year earlier.
For 2012 as a whole, future residential activity totaled $473.1 million, a 3 percent rise from the $458 million recorded in 2011.Activity picked up in the nonresidential sector in December, with a $28.5 million in future contracts reported – a 35 percent jump from the year before, when $21 million in contracts were reported.
But for the year, the nonresidential sector was sluggish if not downright slow. The total value of future contracts was $433.4 million for 2012, a drop of 38 percent from the $704.4 million recorded in 2011.