5 ways to work effectively with subcontractors
A sound prequalifying process is the best approach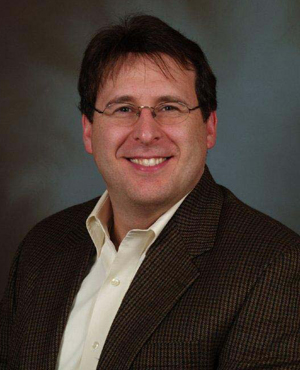 Even in the best economic climate, construction is a risky business. Budget overruns, project and scheduling changes, safety issues, the economic climate and even the weather create unique challenges for contractors.
Subcontractor failure is another reality of the construction industry and can't be avoided entirely. Most subcontractors are financially strong, reputable and trustworthy business partners.
However, a small percentage of subcontractors are at risk for failure, due to their own financial challenges or a host of other factors. The best method for working effectively with subcontractors and mitigating risks is to develop a sound prequalifying process.
Think of this phase as an opportunity to work with a subcontractor to build the foundation for a successful partnership.
How do you currently choose a subcontractor? Some general contractors review bids and select the lowest bidder. Others are loyal to personal friends, regardless of their performance or financial issues. Some accept verbal estimates or a number scrawled on a sticky note.
The range of practices within the industry is vast, and many of these casual methods can increase the risks for a project to fail. If you have many jobs in progress with multiple specialty contractors, the dynamic becomes even more complex – and sometimes, even riskier.
In many instances, the cheapest subcontractor isn't necessarily the lowest cost. If problems occur on the job, your costs could easily double as a result of rework, warranty issues, potential delays, quality issues or safety issues.
The following are five strategies for working effectively with new subcontractors:
---
1. Understand the financial strength of your business partners. In uncertain economic times, a business that may have been financially stable three years ago may not be in the same good standing today. Ask for two years of financial statements or tax returns, with the promise of keeping them confidential. Gather information on the three largest contracts awarded in the past three years. Request banking information and ask about their cash flow and any potential lines of credit available.
---
2. Require subcontractor bonding. The bonding process allows you some reassurance that a surety has financially qualified a subcontractor. If a failure of some sort does occur, you'll at least have some recourse.
---
3. Vet the subcontractor's competence. Ask about recent or pending lawsuits, whether the sub has ever failed to complete a job or if the company has ever filed for bankruptcy. Require a written explanation for any of the above scenarios that may have occurred. Be particularly mindful of subcontractors who have a record of not completing work.
---
4. Ensure that safety practices are in place. A recent Construction Dimensions article, "Productivity, Quality and Safety: A Relationship for Success," reported that the construction industry accounts for 20 percent of workplace safety incidents. As a direct result of these losses, workers' compensation rates have only increased. Both general contractors and subcontractors are responsible for safety on the job site.What processes or safety plans will you employ to protect your workers? What about the subcontractors and their workers? What is their incident rate for the past three years? What is their workers' comp experience modification rating for the last three years? GCs and subs should work together to develop safety practices that all parties will honor. This commitment to safety directly impacts productivity and profits.
---
5. Gather references. This is particularly important for a new subcontractor. Be sure that you know their capabilities and speak with their references to verify their reliability, quality of work and performance.
---
Mitigating risks
After you have reviewed subcontractor prequalification forms and references, the next challenge is to evaluate any risks. Look for any areas of weakness on the prequalification form and work with your management team or CPA to determine whether you are able to accept the subcontractor.
Consider following up with other actions to mitigate risks. For example, if safety issues are a concern, collaborate with your subcontractor to develop a plan for conducting safety meetings prior to the project. If financial weaknesses are a factor, consider using two party checks for suppliers or holding back additional retainage. Perform more frequent quality inspections and enhance your communication with the sub.
The reality is that most subcontractors are focused on helping you – and your clients – succeed
All of these proactive measures can go a long way toward mitigating risks. There are also benefits for the subcontractors who typically have mutual interests in terms of developing successful working relationships.
The ideal best practice is to prequalify subcontractors at every bid, but many general contractors find that to be too time-intensive. At minimum, initiate the prequalifying process at least once for each sub.
The reality is that most subcontractors are focused on helping you – and your clients – succeed. Do your homework to understand the subcontractor's financial strength and be proactive and diligent when establishing partnerships with new subcontractors.
CPA David V. Jean, a principal with Portland, Maine-based Albin, Randall & Bennett, can be reached at djean@arbcpa.com.