2021 Business Excellence Winner: Brendan P. Keegan of Merchants Fleet
Brendan P. Keegan, CEO for Merchants Fleet, is the Business Excellence recipient in the Financial Services category for a large organization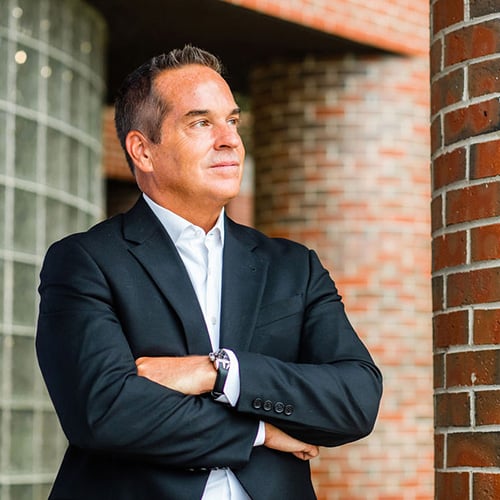 Brendan P. Keegan serves as CCEO at Merchants Fleet and was recently named the world's Most Innovative CEO by CEO World Awards; Executive of the Year, silver winner by Best in Biz Awards; and a Stevie Awards bronze winner by American Business Awards. He has been involved with Merchants since 2009 as a client, board member and strategic advisor. Brendan is focused on transforming the company's business model and creating a new category within the fleet industry known as FleetTech. Brendan's innovative leadership has fueled the company's strategic direction and positioned Merchants as the fastest-growing fleet management company in North America.
Brendan is an award winning, six-time president and CEO of companies ranging from 500 to over 10,000 employees located in nearly 150 countries in the tech & financial services sectors. He served as the Fortune 100's youngest Chief Sales Officer for EDS, a $22-billion tech leader. Brendan has raised nearly $2.0 billion in capital and returned over $4.0 billion to investors. He has trained over 350,000 leaders, led nearly 50,000 employees, and driven sales of more than $100 billion.
Previously, Brendan was named a Distinguished Fellow by Dartmouth College, Fast50 Executive by FastCompany, successful entrepreneur by Enterprise Bank, U.S. Business Delegate to Africa, Best-of-the-Best CEOs by Incentive, 100 Fastest Growing Companies by PriceWaterhouseCoopers, Business of the Year by NH Business Journal, Top 10 Coach of the Year by USA Football, and Volunteer of the Year & Youth Coach of the Year in NH.
Brendan has authored over 100 articles on leadership, strategy and technology, and has been quoted in publications, from the Wall Street Journal to Wired Magazine. He is a sought-after speaker at conferences in the financial services and technology industries and is a regular speaker at Harvard University, Brown University, Dartmouth College, Holy Cross and WPI.
Brendan received his bachelor's degree from Rensselaer Polytechnic Institute, an MBA from the George Washington University, and executive certificates from Columbia University, University of Pennsylvania and University of Chicago. Brendan and his wife, Dana, live in Southern New Hampshire with their two children, Kaylie and Patrick. As a commitment to the community, they founded the Keegan Courage & Faith Foundation with the goal of giving back $1 million to youth programs and have funded the Keegan Leadership Center at Bishop Guertin High School, Barbara Keegan Arts Center at St. Christopher's School, the Surprise Birthday Room at the Nashua Soup Kitchen and the annual Charity Bowl for the Police Athletic League.