2015 Manchester area construction: an overview
A look at who's building what, where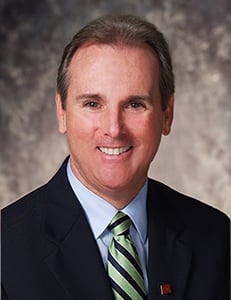 One of the true signs of a vibrant economy is "ground up" construction of new commercial buildings, whether on vacant sites or after tearing down, or "scraping," an existing building. Construction is an expensive undertaking, and when investors or businesses do so, it is a clear sign that they have faith in the economy.
This column is intended as a look at activity in the greater Manchester area in 2015. While some of the projects may have started in 2014, or may not be completed until 2016, the aim is to give a flavor of activity that has taken place in 2015. Single-family residential construction is not covered by this report.
I should mention, however, the significant infrastructure work that is taking place in the area, including the ongoing Intersate 93 widening as well as street and utility work in both Manchester and Bedford, without which new construction would not be possible.
Bedford
This town continues to attract significant investment, of many types.
One of the most visible projects is the redevelopment of the former Wayfarer site, now called Goffe Mill Plaza, on South River Road. The new 48,800-square-foot Whole Foods is almost complete, as is the new Provident Bank, which is about 3,000 square feet.
Just a little further south on South River Road, Sullivan Construction is putting up a 12,000-square-foot medical/office building behind its existing building, and just south of that, Calamar is building a nearly 175,000-square-foot senior living facility, Maple Ridge Estates at Bedford.
Over at the corner of 101 and 114, the Bedford Hills Apartments, just behind the Copper Door restaurant, are nearly finished, and just a stone's throw away, The Grand at Bedford Village Inn, a nearly 50,000-square-foot facility, is well under way.
The new Primary Bank at the Harvest Market Plaza on 101 opened earlier this year, and a new Members First Credit Union on Bedford Center Road is taking shape.
Derry
This town continues to attract multifamily development. A 13-unit project called Keystone is under construction on Fordway, and a five-unit townhouse project on South Avenue is also under construction. Over on Highland Avenue, the former Floyd School is slated to be "scraped" with a new 20-unit townhouse project to be constructed on the site.
Derry is also seeing its share of self-storage, with the expansion of Derry Self Storage, now called Granite Clover, and a new 74,000-square-foot facility on Ashleigh Drive behind the movie theater.
Hooksett
There were really just two commercial projects in Hooksett this year. One is the 55,000-square-foot expansion at the GE Aviation facility and the other is a new five-unit retail strip center on West River Road.
Londonderry
The most significant development has taken place in the south end of the airport area, in and around the new Pettengill Road.
FedEx Ground has a new building of over 300,000 square feet, Pratt & Whitney has a 600,000-square-foot building where logistics is being handled by UPS, and Milton CAT has built a sales and service facility of nearly 120,000 square feet. All of these projects were under construction and/or completed in 2015 and have added about $90 million in property value to the Londonderry tax rolls.
In the Exit 5 area, Uncle Bob's Self Storage has been under construction, adding 58,900 square feet of mini-storage space to the market. The Sunoco travel plaza right at the exit was redeveloped to include a NH State Liquor Store and a Red Arrow restaurant. And on Mammoth Road, NeighborWorks Southern New Hampshire completed work on The Townhomes at Whittemore Place, a workforce housing project.
On Route 102, construction is in high gear on The Grand Estate at Londonderry, another Calamar 55+ housing project, as well as All-American Assisted Living, right next door.
Manchester
The state's largest city has seen its fair share of new projects in 2015, led by multifamily housing.
The former OPUS store on South Main Street has been torn down to make way for a 20-unit apartment project for the Manchester Housing and Redevelopment Authority.
Up on Hackett Hill Road, two new apartment complexes, Evergreen Way and Hidden Oak Way, are either completed or nearly so.
And down near the baseball stadium, the last of the Riverwalk Apartments are going up on South Commercial, right on the Merrimack River.
Retail continues to grow in Manchester, with a new Ashley Furniture off South Willow Street, a three-unit retail strip being built on Brown Avenue right next to Dunkin' Donuts, and the new Walmart nearing completion on Gold Street. And the new home of the Saigon Food Market is filling up a former parking lot on Union Street just south of Hanover.
Self storage is under construction in Manchester as well, in the form of a Bluebird Self-Storage at the corner of Brown Avenue and Queen City Avenue.
While Elm Street continues to see more new restaurants, there were only two "ground-up" projects this year. Giorgio's is building a third restaurant on Granite Street near the 293 southbound on ramp, and Dairy Queen took down its store on Second Street and put up a brand new one.
Merrimack
There were just two commercial construction projects in Merrimack in 2015. One is a new 44,000-square-foot building on the grounds of Vault Storage on Daniel Webster Highway, still in process at this time, and the other is Boomer Mobile Electronics on Executive Park Drive, completed earlier this year.
What can we draw from all of this? There were nine multifamily projects, eight retail and five self storage. There were no new medical buildings, only one office building, and no industrial buildings under 120,000 square feet.
The market sample is probably too small, as it looks only at the greater Manchester market, and only for projects that were under construction in 2015, but we know that new product comes to the market to serve the needs of consumers, in the broader sense. People need apartments, and self storage units for their "stuff," and retailers see opportunities to fill gaps in the marketplace.
"The market speaks" when it comes to knowing how well various commercial property sectors will fare, and it will be interesting to see what happens in 2016.
Dan Scanlon, a senior associate with Colliers International in Manchester, focuses on business tenant representation and investment sales. He can be reached at 603-206-9605 or dan.scanlon@colliers.com.