2015 Business Excellence Winner: Curt Jacques II of West Lebanon Feed & Supply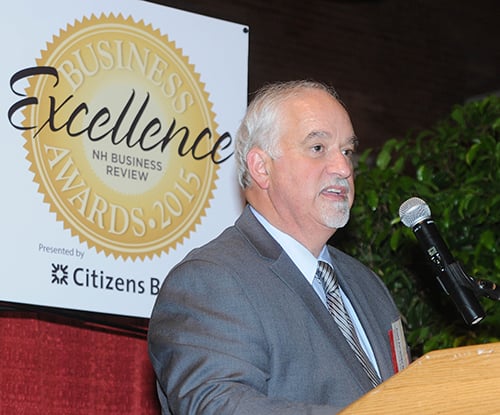 Nominated by: Ira Richards of West Lebanon Feed & Supply
Despite a continued decline in the profitability of raising animals and crops commercially, thanks to Curt's innovative business strategies, West Lebanon Feed & Supply has not only experienced growth but also become the largest single-store pet food and supply retailer in the northeast, with international recognition.
Curt and his wife Sharon take seriously perfecting their and their team's expertise by regularly attending trade shows to remain attuned to trends in the market and purchase a variety of the latest-and-greatest products for their retail store.
After five years of business, with demand from small and large companies across the country to employ Curt as an outside consultant, in 2012, Curt launched Retail Mechanics Business Consulting. Curt consults companies on everything from store design and layout to marketing, sales and merchandising.
But, as Curt says, "Success is not measured as who we are, but rather what we've allowed others to become," and the Jacques have certainly embedded themselves in the West Lebanon community.
Since 2009, West Lebanon Feed Supply has offered discounts on garden seeds and baby chicks to encourage customers to participate in "Share the Harvest," an event run with the nonprofit Willing Hands to provide fresh produce and eggs to hungry families in the Upper Valley. Since its launch, more than 75,000 fresh eggs have been donated.
West Lebanon Feed Supply also established K-9 Awareness Day, where the community can enjoy exhibitions by the police K-9 Units, ask questions and ultimately bridge the gap between citizens and law enforcement personnel.
And West Lebanon Feed Supply's community support often extends beyond Lebanon. Like after Hurricane Irene, when the retailer helped mobilize volunteers to assist in neighboring communities in Vermont.
Curt's nominator writes that "Curt is always quick to remind everyone that we are all in this together, and that attitude has compelled him to use his own resource and influence to give back and to lead by example."