2014 Business Excellence Winner: Tom Sullivan of Sullivan Construction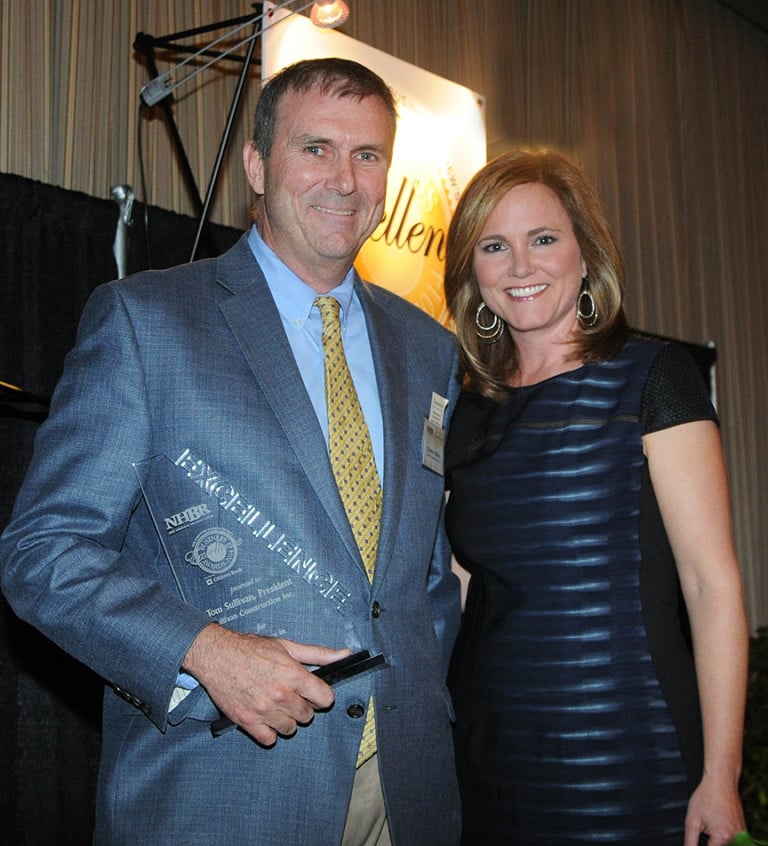 Nominated by: Larry Gammon, Easter Seals New Hampshire
Tom Sullivan is an expert in sustainable and green building; his work proves it.
In 2010, Sullivan Construction received New Hampshire's first LEED Platinum Certification for the revamping of its two-story, 6,000-square-foot, 1970's era office building in Bedford.
LEED, which stands for Leadership in Energy and Environmental Design, is a much-respected certification system that rates buildings based on how they improve energy savings, water efficiency and much more. A project must satisfy all of the prerequisites and earn a minimum number of points to be certified.
Sullivan Construction went above and beyond, installing floors comprised of durable yet renewable materials like cork and bamboo, bamboo reception desks and low-flow toilets. They also installed a Variable Refrigerant Volume heating and cooling system that enables heating one area while cooling another for maximum comfort; every office worker's dream.
Sullivan also installed energy-efficient lighting as well as sensors and monitors that adjust some lights and even shut them off when no one's in the room.
Also aligned with Tom's philosophy, the building includes changing rooms and bicycle storage to encourage environmentally friendly commutes for employees – that is the three months of the year it's warm enough to do so.
The office building is a great showcase for Sullivan Construction, where the company has provided tours for schools, chambers of commerce and a number of associations to educate them about green building.
But their work for their clients is equally innovative.
Sullivan Construction received three ABC Construction Merit Awards, including one for Centrix Bank and apartments in Dover, and seven ABC Construction Safety Awards with no loss time on projects.
Tom and Sullivan Construction also are active, donating many hours of work and materials for two Easter Seals projects.
Tom's nominator wrote that many on the Sullivan team, including Tom himself, volunteered two full weekends to finish the Building on Hope Project on schedule, completing the 1,800-square-foot White House Group Home in Manchester in a 15-day timeframe.
Congrats Tom.