2014 Business Excellence Winner: Sean Owen of wedu/Talient Action Group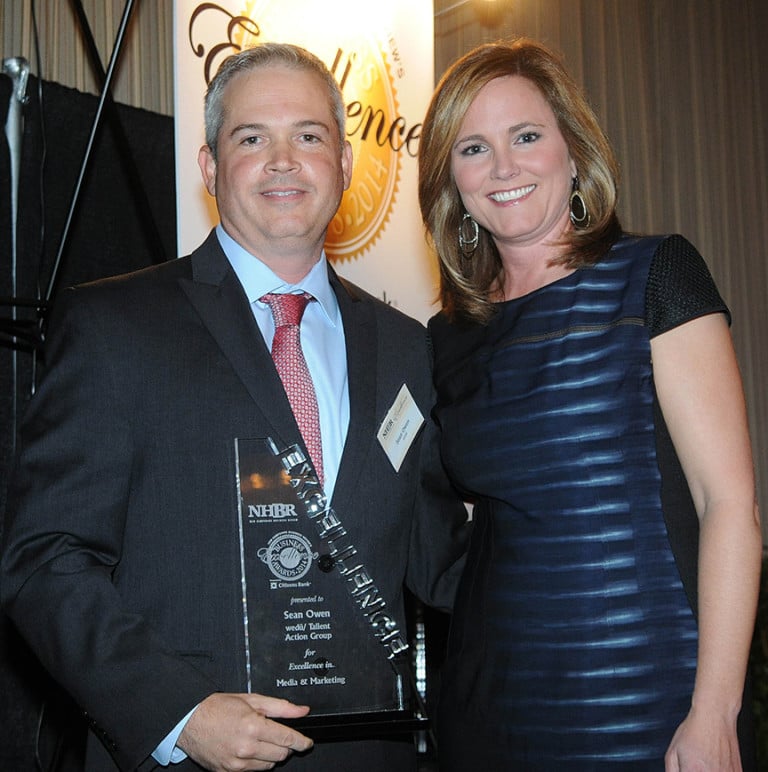 Nominated by: Lisa Cramb, wedu
Back in the late '90s, early 2000s, when everyone had that clunky Nokia cell phone – if you had a cell phone at all – Sean Owen was getting a jump-start on online marketing.
Sean has always been an innovator. In the early nineties, at the age of 20, he formed Printers Square, a printing and direct mail marketing firm. Even then, Sean sought to push the boundaries, finding unique ways to combine print and the digital technology of the day to help clients reach their audiences.
With the maturing of the World Wide Web, Sean founded wedu, a digital marketing agency to address companies' expanding and increasingly complex marketing needs.
As Sean's nominator noted, "convincing companies to designate budget dollars to online marketing in 1998 and the early 2000s was no easy feat."
But as wedu evolved, analyzing digital campaigns and discussing new ideas, businesses learned the importance of having a digital aspect to their marketing.
A native of Manchester, Sean helped digitize the city and its businesses by pushing for concepts like "4SquareDay" and "4SquareSwarm" at a New Hampshire Fisher Cats baseball game.
To stay on top of industry trends and gather new ideas, wedu holds bi-weekly Digital Round Table sessions where digital trends, ideas and campaigns are presented, analyzed and discussed. And uLab is an open forum for weduites to share innovative and creative ideas.
Sean believes in having a presence in the community. He helped found the Manchester Young Professionals Network, the largest young professionals network in the state. And weduites regularly participate in industry conferences and they're encouraged to take time to read, observe and learn from peers and industry experts.
wedu and Printers Square also offer pro bono services and other support to area nonprofits including Granite United Way and the Child & Family Services Summer Concert Series.
Sean's foresight has helped New Hampshire businesses succeed in the 21st century. Congrats Sean.