2014 Business Excellence Winner: Ryan Barton of Mainstay Technologies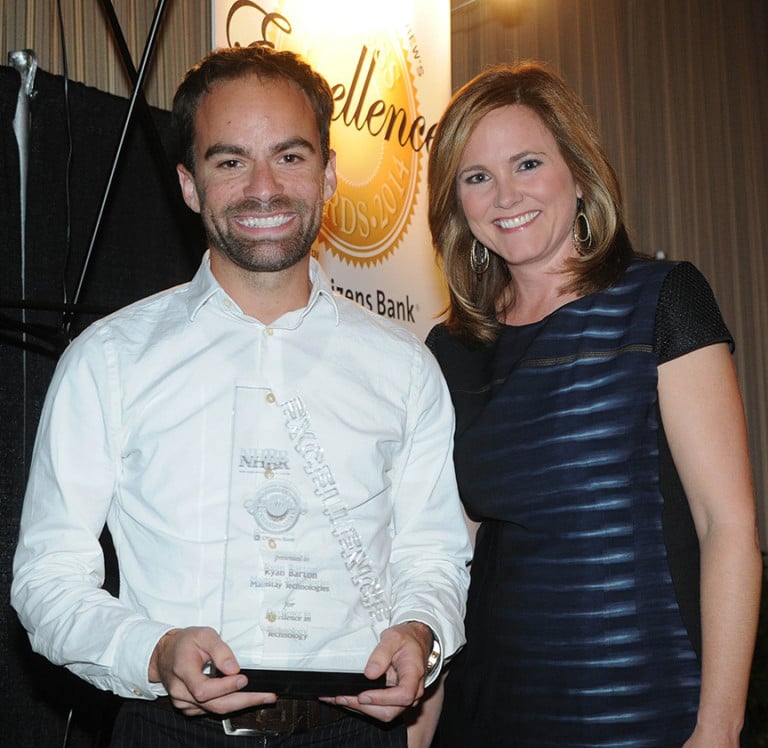 Nominated by: Ryan Robinson, Mainstay Technologies
The son of an entrepreneur, Ryan got a front row seat to both the rewards and the challenges of being an entrepreneur before embarking as a one-man computer consulting company at the age of 20.
Within two years, he hired four employees while investing in advanced remote monitoring systems, company-wide certifications and employee training, creating a model that made Mainstay Technologies an industry leader, ranking among the top half of Inc. Magazine's 5,000 fastest-growing firms.
While growing his company, Ryan has focused on providing value to the business community and building trusted client relationships.
New clients are provided free training sessions, IT security and best practice seminars and free technology audits, with no pressure to decide if Mainstay is a good fit for them.
Instead of marking up enterprise hardware and software products as many IT companies do — knowing there are incentives tied to the sale — Ryan passes along the partner discounts to clients, ensuring they are only sold product that best serves their needs.
Those same principles apply internally as well. Although encouraged by insurance providers to pass along the cost to employees, Ryan continues to absorb all of the increased costs of health insurance. He encourages his employees to work hard, but not overextend themselves in terms of hours, making the most of their time when they are at work.
Ryan is active in communities in the Lakes Region as well as speaking to chambers of commerce and industry groups like the High Tech Council across the state.
Earlier this year, the Belknap Economic Development Council named Mainstay Technologies winner of its Corporate Soul Award, which recognizes a business and/or individual that supports local causes that are important to the economic development of their community, even when there is nothing "in it" for them.
I am pleased to top off a great year by honoring you with the Business Excellence Award.
Congratulations Ryan. Well-deserved.