$18.1m grant expands research training in NH
Statewide biomedical collaborative to expand program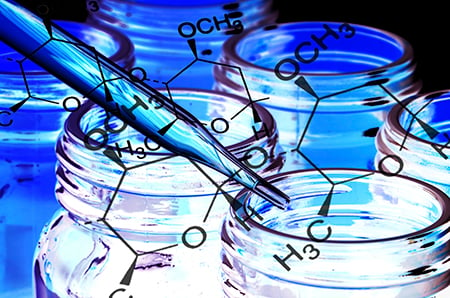 The NH IDeA Network of Biomedical Research Excellence — a statewide collaborative partnership of two- and four-year colleges — has received a five-year, $18.1 million grant from the National Institutes of Health to continue a successful program aimed at expanding biomedical research capacity and training in New Hampshire.
The IDeA program – known as NH-INBRE – brings together research faculty from across Dartmouth College and the University System of New Hampshire to serve faculty and students at colleges and universities across the state.
The grant "will strengthen the efforts of our INBRE network to improve New Hampshire's research infrastructure, and to educate and inspire undergraduate students to pursue careers biomedical research," said Dartmouth Provost Carolyn Dever.
NH-INBRE supports biomedical research and research training in New Hampshire by offering technical training programs, supporting facility improvement, sponsoring employment in research labs for undergraduates, and supporting a Bioinformatics Shared Resource for bioinformatics utilization and training.
NH-INBRE also identifies and funds outstanding biomedical researchers among faculty members of partner institutions across New Hampshire so they can lead research programs that contribute to biomedical research, and in turn acquaint their students with top-level research, building important skills needed to succeed in NH's growing biotechnology sector.
"New Hampshire is home to 50 companies in the biotechnology and pharmaceutical fields and they require a well-trained workforce," says Ronald Taylor, NH-INBRE's program director and principal investigator. "Several students who conducted NH-INBRE supported research have obtained research technician positions at some of these companies."
NH-INBRE's initial NIH grant supported nearly 600 New Hampshire college students who participated in 25 research projects funded at partner schools, which include Colby-Sawyer College, Franklin Pierce University, Keene State College, New England College, Plymouth State University, Saint Anselm College and the Community College System of New Hampshire.
The renewal grant will continue supporting NH-INBRE's nursing research initiatives, including the summer undergraduate nursing research program, pairing students with nursing mentors, developing nursing researchers, and collaborating with a Dartmouth program to develop a nursing research database both statewide and across New England to advance nursing research efforts.
"Since 2012, six summer nursing research students have accepted jobs at Dartmouth-Hitchcock Medical Center and two have entered into post-graduate nursing programs that emphasize research," says Jennifer Smith, the program's research project manager. "NH-INBRE continues to serve as a pipeline for injecting research-trained individuals into the New Hampshire workforce."