15 teams to compete in UNH Holloway Prize competition
Promising entrepreneurs hoping to win this year's record $25,000 Holloway Prize – the oldest business plan competition in the state -- will have only 10 minutes to make their best first impression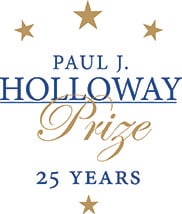 Promising entrepreneurs hoping to win this year's record $25,000 Holloway Prize – the oldest business plan competition in the state — will have only 10 minutes to make their best first impression when they vie in the first stage of the competition later this week.
Fifteen teams of students will compete in the Bud Albin Challenge Round, the semifinal round of the Holloway Prize Innovation-to-Market Competition, from 1 to 5 p.m. Friday, April 26, at the Peter T. Paul College of Business and Economics.
"The Holloway Prize Competition is an important part of the student experience at UNH and Paul College. The rigor of the competition maximizes its educational value, prepares students for the realities of the business world, and helps generate new business opportunities that will help to grow the New Hampshire economy," said Daniel Innis, dean of Paul College, formerly the Whittemore School of Business and Economics.
The competition promises to be filled with interesting research projects and business ideas. Students will pitch their business ideas on:
• A coordinated clothing line for men
• A method to genetically enhance honeybees that could create efficiencies for honey and bee production
• An eco-friendly, customizable laundry detergent system
• An innovative aneurysm clip that could significantly reduce the cost of treating brain aneurysms and save lives
• A technological process that, when applied to any fabric, makes it highly water-resistant, odor-resistant and stain resistant without changing the breathability and feel of the fabric
• A Web-based resource for the do-it-yourself community that provides home and car improvement resources and creates virtual and real-life relationships
• A technology-based analytical tool that helps small businesses assess internal controls and create environments that deter fraud
• An online dormitory service that allows undergraduates to buy dormitory necessities, rent dormitory appliances, and enable students to design their room online with their roommates
• A system that uses radio frequency identification to help consumers find lost items.
• A social mobile application that focuses on browsing, sharing and purchasing fashion items.
• An online crowdfunding portal where suppliers of capital meet developers of solar energy
• A parking monitoring service delivered via a mobile phone application that helps motorists easily access parking on crowded campuses
• A product that converts brackish groundwater to potable water using a nonelectric solar system
• A smartphone and tablet mobile application that syncs the speakers of multiple devices in close proximity
• A product that allows professors to publish and distribute self-created, course-specific materials to students
Six of the teams will advance to the finals of the Holloway Prize Innovation-to-Market Competition, which will be held from 1 to 4:30 p.m. Wednesday, May 8, at Holloway Commons.