$11m awarded for housing, energy, recreation projects in New Hampshire
Over half of state's 46 applicants receive Northern Border Regional Commission funding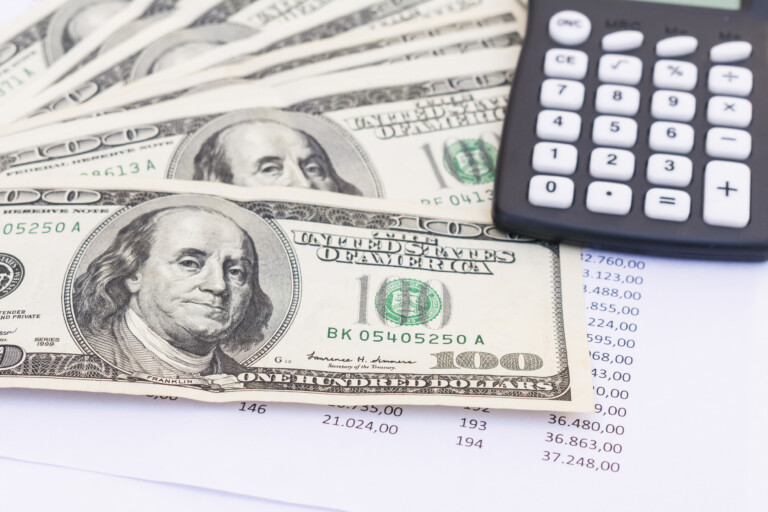 Some $11 million is being distributed to 24 New Hampshire municipalities and organizations as part of the Northern Border Regional Commission's efforts to expand housing and green energy as well as increase recreational opportunities in the region.
All told, the commission, a federal-state economic development partnership, distributed a total of $43.6 million in New Hampshire, northern Maine, Vermont, and New York.
Receiving funds were:
Valley Regional Hospital, Lebanon: $500,000 to renovate existing structure on hospital campus to create short-term transitional workforce lodging for up to eight healthcare workers.
Claremont Development Authority/West Claremont Center for Music and Art: $444,397 for construction, utility, and roof repairs at the new Claremont Creative Center, which will serve as local hub for business development, job growth, tourism, and arts education.
Hannah Grimes Center, Keene: $416,154 to advance rural economic initiatives with local, state, and regional partnerships. The center will form working groups focused on regional economic and community development challenges around housing, childcare and food systems, connecting it to a statewide entrepreneur support network.
Mount Washington Observatory, Thompson and Meserves Purchase: $499,046 to assist meteorologists in providing accurate, real-time forecasts to help conservation, tourism, and recreation organizations plan, develop, and manage natural resource-based tourism, while facilitating their business and workforce development.
Bethlehem Redevelopment Authority: $267,671 for energy upgrades at the Colonial Theater, as outlined in an energy audit, including a solar array, door replacement, window repairs, and insulation improvements.
Clean Energy NH, Concord: $219,572 to expand its Energy Circuit Rider program in Sullivan County, supporting staff and committees of low-income municipalities seeking funding, incentives, and providers for clean, energy efficient building and renovations, system upgrades and vehicle charging infrastructure.
GALA Community Center, Ossipee: $499,883 to develop workforce, entrepreneur and small business programming and resources to prepare a workforce and create jobs.
Monadnock Community Services Center, Keene: $496,883 to reduce operating costs by installing a solar array and applying cost savings to workforce attraction and retention initiatives including moving reimbursements and training stipends.
Women's Rural Entrepreneurial Network, Bethlehem: $65,079 for renovations to its gallery, creation of a learning center and media studio, and improvements to its adjacent park.
Theater UP, Littleton: $1 million to construct a cultural arts center through rehabilitation of an historic Main Street building and redevelopment of a downtown property along the Ammonoosuc River for theater and community events.
Monadnock Affordable Housing Corp., Keene: $500,000 to redevelop the vacant Roosevelt School into 30 low- and moderate-income apartments, including new water and sewer lines, power, parking areas, and landscaping. All tenants will have rental subsidies.
Jackson Ski Touring Center, Jackson: $169,115 to reroute 0.7 miles in the foundation's most used cross-country ski trail system out of the Ellis River floodplain, and to replace seven non-compliant bridges to meet the required White Mountain National Forest's climate change standards.
Monadnock United Way, Keene: $499,015 for the Monadnock Region Afterschool Partnership Project to create economic development opportunities throughout Cheshire County by collaborating with educational institutions and local businesses to build career development opportunities.
Town of Lancaster: $50,000 towards the installation of a 500,000-gallon water storage tank and valve near the Lancaster Public Water System plant to address capacity, water quality and water flow issues. The town is also receiving $849,218 for the installation and upgrades of water, sewer and drainage infrastructure to support downtown businesses and high-density residential districts.
Upper Connecticut Valley Hospital, Colebrook: $1 million to create a medically based wellness center by renovating and expanding the existing North Country Community Recreation Center, including recreational pool and therapy pool, a fitness gym, an indoor walking track and multipurpose space for classes, workshops, community events and rehabilitation services.
Conway Public Library, Conway: $340,523 to redesign and renovate the library's park, which will create more space for a variety of uses.
Greater Monadnock Collaborative, Keene: $233,152 to create a two-year marketing campaign to recruit and retain a workforce. It will be targeted toward people 16 to 29, and will showcase the opportunities available throughout Cheshire County, including in higher education, early career development, entrepreneurship, and the high quality of life.
Monadnock Economic Development Corp., Keene: $1 million toward the purchase of 12.9 acres and infrastructure to develop the Keene Technology and Innovation Park, which is projected to create or retain 140 jobs and to train people for advanced manufacturing careers around the region.
Granite State Adaptive, Tuftonboro: $1 million to build an equine therapeutic center, including a barn, indoor arena, and classroom, which will extend adaptive and therapeutic recreation programs for youth, disabled adults, and veterans.
Claremont Opera House: $128,360 for its audio-video infrastructure project, including the purchase and installation of lighting, sound, and video hardware for the theater, spread over three phases.
Lakes Region Model Railroad Museum, Wolfeboro: $250,000 to complete and launch a multi-phase project to revitalize the 1872 Freight House and create a model railroad museum and STEM education center.
Avesta Housing Development/Mount Washington Valley Economic Council, Conway: $500,000 to connect Technology Lane and Council Road along a 36-acres parcel of partially developed land, which will develop infrastructure to support 160 new affordable housing units and business development.
Town of Lisbon: $18,000 for downtown revitalization.
 Town of Gilford: $54,000 to site New Hampshire's first foam densification unit, which will compact loose foam products for transportation or storage prior to recycling.