Yet again, NH monthly bankruptcy filings remain in record low territory
April statistics show the fewest filed for that month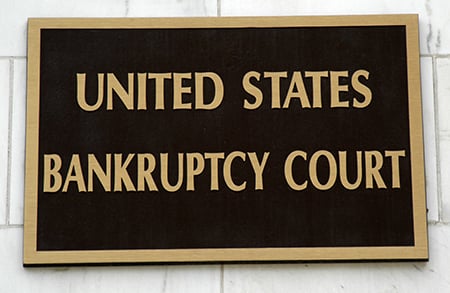 There were fewer bankruptcy filings in New Hampshire last month than in any April since statistics have been provided by the Bankruptcy Court in Concord, and they date back to 1986. Yet filings are up since the record low month set in January.
Some 58 individuals and businesses filed for protection in April, six fewer than the 64 that filed in March, which was a leap from the 41 that filed in January and 42 in February.
Still they total nearly 39 percent fewer filings than in April 2021, when 95 filed. To put it in perspective, there were 511 filings in April 2010 in the midst of the last recession, or nearly 9 times as many. In April 1986, there were 62 filings.
"This has to have been the absolute bottom. It's incredible how spooky it's been," said William Gillen, a bankruptcy attorney based in Manchester. He attributed the lull in filings to years of pandemic-related subsidies. "It's unnatural, the hand of government interfering with the business cycle."
But he noticed a slight increase as subsidies subsided.
So has Sandra Kuhn, a Concord bankruptcy attorney who also attributed the lull to a backlog in the courts. Now that the courts are starting to catch up, "Some more people are coming in after getting sued. They are under the gun."
No businesses filed in April, though there was one household filing with business related debt.