Work restarts on $27.6m N.H. National Guard facility
Eckman Construction picked to complete mothballed project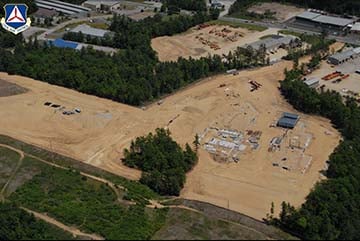 Bedford-based Eckman Construction has been selected to complete construction of the New Hampshire Army National Guard's new regional training institute and barracks facility in Pembroke.
Construction on the $27.6 million, 100,000-square-foot project came to a halt in 2012 when the state of New Hampshire terminated its contract with TLT Construction of Wakefield, Mass.
At the time, the building's foundations and structural steel were only partially completed. Eckman was hired to correct defective work and complete the remaining balance of the project as designed by Portsmouth–based architect and engineering firm, Oakpoint Associates.
"We are excited to be working with the New Hampshire Army National Guard and the New Hampshire Bureau of Public Works to complete this important project for the state," said Mark Walsh, CEO, Eckman Construction. "It's a great project which will support those committed individuals that serve our country. They deserve outstanding facilities that will help them stay at the top of their game, and that's exactly what we will deliver them."