Will the real Miss North America please stand up?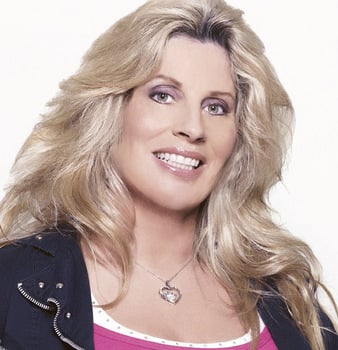 The Derry company that is holding its first Miss North America beauty pageant in a little more than a week filed suit June 3 against an Ohio company claiming to be organizing its own pageant of the same name. But it's not clear whether it will be necessary to follow through with it.
North American Productions Inc. — formerly Northeast Pageants Inc. — claims that it first filed the trade name Miss North America with the New Hampshire Secretary of State Feb. 5, 2007, in an effort to expand the franchise. It has since organized 10 pageants, ranging from "Miss Teen North America" and "Little Miss North America" to "Mr. North America" in six Northeast states and California, culminating in a multi-pageant weekend June 17 at the Courtyard Marriott in Nashua.
There is even a pageant for cats and "pups."
The company also has registered federal trademarks for the various names.
But on Feb. 21, Miss North America Ltd., based in Independence, Ohio, had purchased the domain "missteennorthamerica.com" and two days later purchased "missnorth america.org," according to the complaint. The company only filed its trade name in Ohio in May 2007, after it had been contacted by North American Productions, the complaint stated.
Charlene Craig, president of North American Productions, told NHBR that she has "spent a fortune in start-up costs, and if someone thinks they are going to steal my name, well that ain't going to happen."
Craig began running her own statewide pageants for national contests eight years ago.
She organized a Northeast pageant about five years ago, and began North American Productions to broaden participation.
The Web site of the Derry firm — subtitled "building self-esteem while feeling like kings and queens" — offers such prizes as a modeling scholarship, a chance to be chosen for the cover of Supermodels Unlimited magazines as well as a cash prize based on the number of contestants competing.
It costs between $300 and $675 to enter, and all contestants must sell $200 worth of ads to fill up a page in the program book. Contestants have to pay their own expenses to attend the national competition, though that will change next year for contestants who have their own state directors.
Craig said that she already has 15 state directors signed up. All of this, she said, is done out of her Derry home.
"Most of it is on e-mail and computer. I live on the computer," she said.
The Ohio company's Web site doesn't offer any specifics as to the place and time of its 2008 pageant but does ask contestants to send a $50 non-refundable entry fee. The lawsuit says that "investigation showed that the company intended to charge each contestant $3,200 to participate in the pageant."
Miss North America Ltd. also began soliciting contestants by e-mail, including Liz Curette, who was a New Hampshire resident who held the Miss Teen Granite State and the Miss Petite Teen East Coast North America titles, the complaint says. This confused participants who weren't sure which pageant they were participating in, according to the complaint.
"This infringement by the Defendant has been willful and deliberate, designed specifically to destroy the North America pageant system, undermine its success and prevent its profitability and at the same time to steal the goodwill associated with the Plaintiff's system," the complaint reads.
However, Christine Woolard, registered agent of the Ohio company, said in an e-mail to NHBR that nobody is trying to steal anything. She also said she had not yet seen the lawsuit.
"I never heard of any these people until months after I had started things rolling on my Miss North America and Miss Teen North America pageants in early 2007," she wrote to NHBR. "At the time they were threatening me they did not own any of the trademarks and had actually received a denial of one and was appealing it, so they were putting the cart ahead of the horse so to speak. In the end, my partner and I are far too busy with other projects to bother with this one. I just have not gotten around to dismantling the Web site."
She said that she didn't take anybody's money because "we weren't at that point yet. Anyways, I am out of the pageant business and wish (them) the best of luck."
Bob Sanders may be reached at bsanders@nhbr.com.