Will the market uptick last?
Thoughts from the CRE spring meeting in L.A.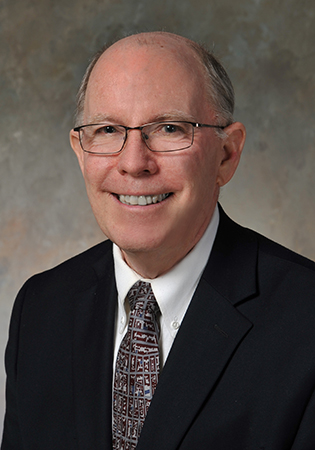 Finally, we have some decent weather, and activity has responded. We have parties bidding (above asking price) on a 30,000-square-foot office building. Another office condo building suddenly has four interested parties. A client reported she suddenly had three people interested in her office space, which has been vacant for 3-plus years. Hopefully, this uptick will last through the summer and into the fall.
I recently returned from the Counselors of Real Estate spring meeting in Los Angeles. The L.A. downtown is developing left and right, including the tallest building west of the Mississippi, a hotel and condo tower being developed by Korean Air for $1.3 billion. However, one block from the JW Marriott and the Ritz, I counted 60 "tents" of homeless people on my way to church Sunday morning.
The most interesting and informative session was one on current U.S. demographics by Chris Porter from John Burns Real Estate Consulting in Seattle, Wash. They have broken down the Millennials, Gen Xers and Boomers into 10-year cohorts.
Not all Millennials are going to buy a house, or a car –
in fact, some are too young to drive! Porter has a book coming out, "Big Shifts Coming." Look for it. I guarantee you will learn a lot, including the pending insolvency of Social Security, Medicare and Medicaid. But there is a great deal of positive data in there as well. As my daughter is a Gen Xer and my son a Millennial, even though only three years apart, I see many differences.
The other takeaway was a positive forecast for the next three years of less than a 3 percent federal funds rate, continued low inflation and continued full employment. The caveat is a "but for" for Black Swan events – aka geopolitical risk. This is a mostly conservative group and many still have their fingers crossed that President Trump will not screw things up. My personal view is that he will resign (retire?) before his term is up. He is in way above his head, and both major parties need to seriously figure out who his eventual successor should be. Then we can focus on getting through the next 3.5 years and look forward to better times.
While there are many anecdotal stories about "froth" in the markets, the consensus is that we should stay the course. For commercial real estate, this means continued low interest rates, a shortage of good product, continued more money for investment than good properties to buy, continued high construction costs and lots of hard work to match up tenants with landlords and buyers with sellers.
For those of us who have been doing this for four decades, the current economics feel like a peak or maybe even a bubble, but with the tremendous growth in population (in the U.S. and globally) and the massive growth in debt, both public and private, it is, in fact, a new environment.
The U.S. is still the global safe harbor, so both capital and talent will flow here. So the short term and the near term seem to be OK. The long term (20 years and beyond) may be a different matter.
But first things first. Let's get through the next 3.5 years and hope that the Trump years cause us to do some serious contemplation and make changes – political, legal, economic and social – to get this country on a better and more sustainable path.
We will do our part helping folks find spaces that complement their business, allowing them to be more productive and profitable.
Bill Norton, president of Norton Asset Management and principal of Harrington & Reeves, is a Counselor of Real Estate (CRE) and a Facilities Management Administrator (FMA). He can be reached at wbn@nortonnewengland.com.