Why I decided to leave WMUR
I'm grateful for all my past experiences, but excited I'm now able to play the role I want in my kids' lives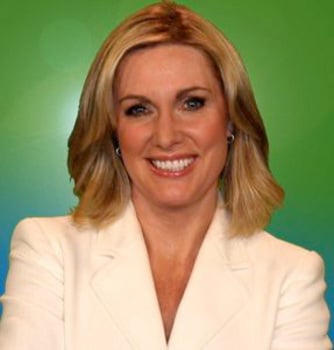 A wise old news anchor once told me, "Every day in this business is a gift."
He was right! For the past 14 years, I was entrusted with the honor and responsibility of providing critical information to Granite Staters through the 11 p.m. news desk at WMUR and the lens of "New Hampshire Chronicle" In turn, I feel like I became part of a huge and wonderful family. I've heard so many times over the years, "you must have the best job in the state." I really thought I did. It was a gift. I was very fortunate.
The resolve to leave the broadcast media and the career that had become a huge part of my identity – and, in essence, give "the gift" back, wasn't easy. And it wasn't made overnight. It was a marathon, sweat out through multiple decisions that finally brought me to this finish line.
Since I left the station, I've been repeatedly asked, "So what really happened?" The woman in the checkout line at the grocery store, the group at a local chamber meeting, all asking the same question, "Why did you really leave?"
I would explain that I left to spend more time with my family, and they would say, "yeah, but what REALLY happened?" As if some other nefarious force played a hand in my departure. I've been asked so often, I decided that it was time for an honest answer, so here's the truth. Here's what REALLY happened.
After many wonderful years, Channel 9, while still a place I loved, was starting to remind me of that beloved old sweatshirt in the back of the closet — the go-to piece you could always count on to make you feel snug and warm. It fit well, was super-comfortable – hell, it still looked pretty good.
But when I put it on, I noticed some signs of wear: a frayed cuff, a split seam. It was time to go.
No. 1 job
When I entered the world of broadcast journalism, I was single and laser-focused on building a career. But then I fell in love with videographer Danny Ryan. We got married and were blessed with two amazing kids. We have a 4-year-old son and a 7-year-old daughter. Our boy is full of mischief and revels in his cuteness. Our girl is the kindest creature on earth. I love them both beyond words.
When the kids were little, working at night wasn't an issue. They went to bed just a few hours after I left for my shift. We shared wonderful, carefree mornings together, but as they got older and school started, our morning togetherness evaporated.
The big yellow bus rumbles down our road and drops my daughter off at the end of the driveway at 2:30. I left for work at 2 p.m. It was killing me. I was missing family dinner, bath time and nightly snuggles. So I sent out my resume. Got a few nibbles, nothing big.
Then two things happened that really shocked me into action. The first: My daughter started having trouble with another child at school. I don't know that I would go as far to say it was bullying, but it was very upsetting to her. The second thing: My daughter's teacher told me she was falling behind in reading. I blamed myself. I wasn't around to help with homework, and her schoolwork was becoming a casualty.
My TV job was the envy of many, but the job I really cared about had the title "Mom." My husband, always supportive, got me a sign for motivation that read "When your ship won't come in — swim out to it."
"What if there are sharks in the water?" I asked. "Swim faster," he replied.
I'm now fortunate to have my own PR company, FocusFirst Communications, and serve as director of public affairs at Granite State College. The best part is I'm home for bedtime.
When Sandy struck and the wind began howling, the kids crawled in bed with me, scared. I hugged them close and was able to tell them, "Its OK, mommy's here."
Recently, my daughter's teacher told me her reading has become stronger. She's also telling her friends how happy she is to have her mom home at night.
Parents know that kids grow up fast. I'm grateful for all my past experiences, but excited I'm now able to play the role I want in my kids' lives. So if I run into you at the bank or grocery store or the dry cleaners, that is the true story about what "REALLY" happened. It was about giving one gift back and getting another better one in return.
Tiffany Eddy, former news anchor and co-host of "New Hampshire Chronicle" on WMUR-TV, is principal of FocusFirst Communications (focusfirstcommunications.com), public affairs director for Granite State College and a member of the board of the Granite State Children's Alliance.