White Mts. makes 3 acquisitions in second quarter
The company has been repositioning itself, moving from some traditional lines of business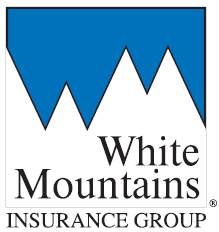 White Mountains Insurance Group quietly bought three insurance companies in its second quarter for $50 million and posted a net income of $96 million, or $15.58 per share.
The income was down from the $120 million it made during the first quarter of last year, though book value per share – the company's preferred method of assessing value – was up 2.2 percent, to $656 a share.
The insurance conglomerate – officially headquartered in Bermuda, but run by a small staff in Hanover — had no catastrophic losses to speak of, though the report did mention a $4.3 million hit on reserves thanks to agricultural drought, and $2 million in losses as a result of the disappearance of Malaysia Airlines Flight MH370.
White Mountains, with some $12.4 billion worth of assets, has been repositioning itself of late, getting rid of some traditional lines of business, including jettisoning Esurance last year, and moving into more specialized types of business, like agriculture, municipal bonds and technology.
Its biggest acquisition – completed in March — was for QuoteLab, a Los Angeles company that operates a transparent advertising exchange between buyers and sellers of insurance media. The purchase price was $28.1 million for 60 percent of the company. White Mountains also agreed to pay to the sellers 62.6 percent of any increase in the gross profit the company made in 2015 compared to 2013.
The company also bought some small traditional agencies. In February, White Mountains picked up a majority interest in Wobi, an Israeli insurance agency, for $7.7 million, and in January expended some $13.8 million for Star and Shield Holdings, a Florida firm.