When to have a conversation about your lease
Don't think you need to wait until renewal time to talk with your landlord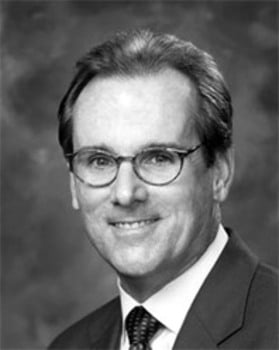 Let's say your business has a five-year lease and your commencement date was Jan. 1, 2010. Let's say further that you have an option to renew the lease for an additional five years, provided that you notify the landlord in writing of your intent to do so at least six months prior to the expiration of your lease.
Is there any need to have a conversation with your landlord about the terms of your lease before the renewal notification date? Well, it depends on your business objectives as well as those of your landlord.
If everything is going well with your business, the rental rate and other terms are acceptable and the relationship with your landlord is good, there may be no need to have such a conversation.
For most businesses, this is the case, and it's perfectly acceptable to wait things out until it is time to exercise your option to renew.
However, if you are encountering tough times, it could be a good idea to have a conversation.
Most landlords want to know sooner rather than later if their tenants are having problems. In some cases, landlords are willing to work with tenants to address those problems.
If your business is having cash flow problems, your landlord might be willing to make arrangements with you for lower payments now in exchange for higher payments later on. The more open you are with the landlord, the better able the landlord is to structure something with you.
If your financial problems impact the viability of your business, it's possible that the landlord may know of another tenant who would like your space and is willing to move in quickly so that there is little disruption to the landlord's cash flow. At a minimum, it would give the landlord early notice that a new tenant will be needed.
The same dynamics could be in play if your business is doing really well and has outgrown the space. Early notice to the landlord gives the landlord a chance at finding a replacement tenant.
If your landlord owns several properties, it's possible that the landlord could provide space to you in another building that meets your needs.
In recent years, many landlords have been open to early renewals or extensions, on terms favorable to tenants, because it provides the landlord (and the landlord's lender) with longer lease terms, and thus more security, even if at a lower rental rate or with improvements paid for by the landlord.
In some cases, landlords are very open to discussions because they have their own issues to deal with.
For example, landlords with multi-tenant buildings always seem to want maximum cash flow and long-term leases. These factors make their properties attractive to potential buyers, and make their lenders much happier.
If you are one of the larger tenants in your multi-tenant building, and you only have two years left on your lease, it's generally to the landlord's benefit to extend that lease now, rather than waiting until your renewal option has to be exercised.
It's also possible that a tenant's lender might find a longer-term lease more attractive as part of the lending relationship and the tenant's business strength.
While I think both tenants and landlord should be careful about what they tell each other during the course of a lease, I generally believe that it's important to have good communication at all times. Every time they talk, tenants and landlords can learn a little more about each other's needs and concerns, and make whatever adjustments are needed to the lease.
So if you're midstream on your lease term, don't think that you need to wait until renewal time to have a conversation with the landlord. Arm yourself with as much information as you can about current market conditions and rates, and you may be surprised to find that your landlord wants to talk as much as you do.
Dan Scanlon, an adviser with Grubb & Ellis|Northern New England, Manchester, focuses on business tenant representation and investment sales. He can be reached at 603-206-9605 or djs@grubbellisnne.com.