Wheels of justice turn slowly in Foss trial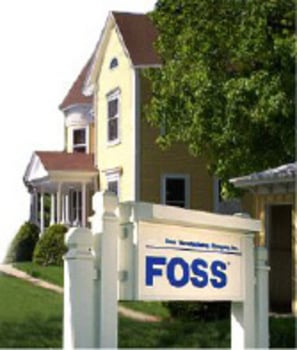 Even if everything goes according to schedule — a tall order in any court system — the civil trial of Steven Foss on charges that he looted his own company won't be taking place for another year.
Earlier this month, the federal Bankruptcy Court in Manchester set the final pretrial hearing for the end of August 2008, meaning that in all probability the Foss trial won't actually begin until at least next fall. Discovery for both sides won't be due until next April.
Creditors and the bankrupt estate of Foss Manufacturing (now renamed Felt Manufacturing) have sued Stephen Foss, his family and associates, seeking repayment of millions of dollars of company money they allege was misappropriated for personal gain to pay excessive compensation, mortgage payments on their homes, jet travel for personal reasons and private club memberships.
The means included "illegal dividends, excessive salaries, reimbursement of lavish personal expenses and a laundry list of other gratuitous transfers to the material," the creditors charge.
The suit charges the defendants either knew the company was going under, falsifying or manipulating financial data to fool creditors, or looked the other way despite evidence that such activity was going on.
Foss Manufacturing of Hampton went bankrupt in the fall of 2005. In April, a group of private investors bought Foss Manufacturing's assets for $39 million — enough to pay off secured creditors in full, leaving unsecured creditors some $15 million in the hole.
Defendants include: former chief executive Stephen Foss – former chairman of both the New Hampshire Port Authority and the Pease Development Authority; his wife Patricia Foss, board chairman; his brother, Dennis Foss, the largest preferred shareholder; his daughter, Jennifer Foss Smyth, a board member; his son-in-law John Smyth; Douglas Kinney, John Smyth's stepfather and a board member; chief financial officer Kevin Sexton; chief operating officer David Rowell; and Marcella Darling, head of the company's information technology department.
Foss: no improprieties
Stephen Foss and the other defendants have denied the charges, either saying they aren't true or that their actions were legal.
In his response, Stephen Foss denied outright that he manipulated financial information to mislead board members – many of whom were members of his family – and his creditors, in an attempt to stave off financial ruin for at least four years.
Foss, who had pleaded the Fifth Amendment when the creditors' lawyers sought his deposition, formally responded in writing to the charges earlier this month. While admitting he received certain payments from the company, he denied that there was anything improper or excessive about them or that the company was insolvent at the time.
Foss denied that his company paid Business Helicopters (a company owned by Foss and his wife) for various trips for his family, which, the complaint charges, were of a personal nature.
Foss denied that he used company money to pay for his mortgage, taxes and other expenses for various properties owned by him or his family. So did two family trusts also named as defendants.
Foss also denied specific charges that he enlisted the assistance of Darling to alter the company's computer system to create falsified accounts receivable aging and inventory reports to inflate the company's borrowing base.
But Darling pleaded the Fifth Amendment in responding to specific accusations that she engaged — along with Foss and Kevin Sexton, the former chief financial officer — in "systematic and fraudulent misrepresentation" of the company's books so it could borrow more money from its creditors.
According to the accusations that Darling chose not to respond to, three Foss Manufacturing accounts were falsified in a way that receivables were shown to be no more than 120 days. Darling allegedly used her computer skills to change the dating and pricing of inventory to render them eligible for the company's borrowing base.
Foss, Sexton and Darling also are accused of accelerating the booking of inventory arrivals and failing to book the cost of goods sold at the time they were shipped.
Sexton, however, denied that any representation made by him relating to the company's accounts receivable and inventory was fraudulent, and specifically denied that he was involved in any "hard stop" or entering false information into the company books.
Patricia Foss admits to calling Sexton "inept" when her husband told her of the precarious foundation, and asking her husband to step down. But she said she didn't know the company's financial situation at the time, nor that she was benefiting from various transfers to various trusts held for her family, or that the company paid for various personal trips.
She also doesn't dispute that she had received a resignation by e-mail from Sexton, who said that Foss had asked him to do "improper, unethical" things. The trust administrator faulted her for accepting her husband's assurance that Sexton was a disgruntled employee rather than exercise her fiduciary duty as a board member.
She also specifically disputed that Custom Travel of New Hampshire, the agency with which some of those personal trips were booked, was set up for the Fosses' benefit. This denial was echoed by the travel agency which, in its answer, said that the Fosses owed only 32 percent of the company.