What's in store for 2014? Some predictions
Thoughts on the upcoming national and state elections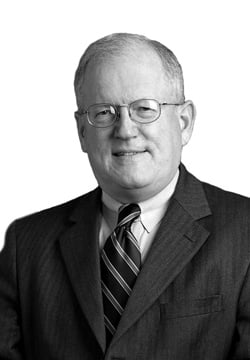 As 2013 comes to a close, the New Year with its challenges beckons.
At the risk of error, some predictions about what is going to happen next year are appropriate (as opposed to resolutions that are broken):
On the economy, New Hampshire's challenges will remain. An aging population, mediocre growth and relatively high unemployment will persist. The Business and Industry Association's recently minted Strategic Economic Plan, gives a blueprint for correcting many of the facets of the economy that are out of balance. Whether it will be used as a guide or put on the shelf will be important to New Hampshire's future.
Being an election year, politics will get a lot of attention. Traditionally, the party that does not hold the White House does well in the mid-term election of a president's second term. However, whether Republicans can take advantage of that trend on a national basis will depend on whether splits between the tea party and more reasonable factions can be resolved, and whether primary voters nominate candidates who appeal to a broad range of the general electorate rather than extreme conservatives.
While there are scenarios that have the U.S. Senate majority being won by either party, the most likely prediction is that it will stay in Democratic hands by a narrow margin.
In the House, the structural advantage held by Republicans due to the configuration of districts is predicted to result in a GOP majority, although this might not be true if the problems Obamacare encountered in 2013 are resolved and Republicans continue to be viewed as obstructionists, whether that label is fair or not.
Here in New Hampshire, Sen. Jeanne Shaheen, seeking her second term, generally is viewed as an odds-on favorite for re-election, and that is a safe prediction, although the margin of her victory will be less than many predict, and she will have to face a yet-to-be-determined opponent.
While Scott Brown has been having fun seeming to be a possible candidate, betting here is that he is seeking some other national role due, and the fact that he changes his residence to New Hampshire probably will not pan out in a senatorial candidacy.
Former Sen. Bob Smith, claiming to be ready to return to New Hampshire and run for the job, will not be taken seriously. At this point, former state Sen. Jim Rubens, a diligent, hardworking and unpredictable candidate, probably will be the GOP nominee. Rubens' combination of positions recognizing global warming, advocating campaign finance reform and eschewing conservative ideology on most social issues make him an interesting candidate, and he will do better than many predict if he is the nominee.
Both 1st District Congresswoman Carol Shea-Porter and 2nd District Congresswoman Annie Kuster have seats that are viewed as real contests by both parties. This should result in strong Republican candidates taking on both of them, but at this juncture, no formidable candidates appear to have surfaced, although former Congressman Frank Guinta and former UNH Dean Daniel Innis are more formidable in the 1st District than are the Republicans who have announced in the 2nd. Without some dramatic change in circumstances, Shea-Porter and Kuster probably will win re-election.
In the governor's race, as has been noted in this column frequently, first-term governors seldom are denied a second term, and Governor Hassan probably will be returned to office by the voters.
In the Republican party, Bedford restaurateur Chuck Rolecek has indicated an interest in running, as have several lesser-known people, but whoever the Republicans nominate, it is probably an uphill battle unable to be won.
The present Republican majority in the state Senate and Democratic majority in the House both could change, but there does not seem to be any overwhelming reason for a "tide" election, unless something happens on the national scene to favor one party or the other.
When the Legislature convenes in January, it will not face budget-crafting, but will face the Medicaid expansion issue again. Added to that will be the report of the casino gambling commission, and its recommendations will undoubtedly be the subject of a great deal of debate, lobbying and news. The commission went well beyond its charge of coming up with a regulatory structure and actually made recommendations on the number of machines and locations for casinos, drawing the ire of many.
The newly energized Coalition Against Expanded Gambling and Casino Free New Hampshire organizations, headed by Harold Janeway, a former state senator, and GOP activist Steve Duprey, will mount an active campaign against expanded gambling which, given the historic opposition of the House, should be defeated in 2014 as in the past. At least it should be.
What else will happen in 2014 is anybody's guess. What is true, however, is that New Hampshire will continue to be a good place to live, work and raise a family. To all the readers of New Hampshire Business Review, happy new year, and may you have a healthy 2014.
Brad Cook, a shareholder in the Manchester law firm of Sheehan Phinney Bass + Green, heads its government relations and estate planning groups. He also serves as secretary of the Business and Industry Association of New Hampshire.