What your business can gain with an internet-based telephone system
VoIP service has the potential to set your business apart from the competition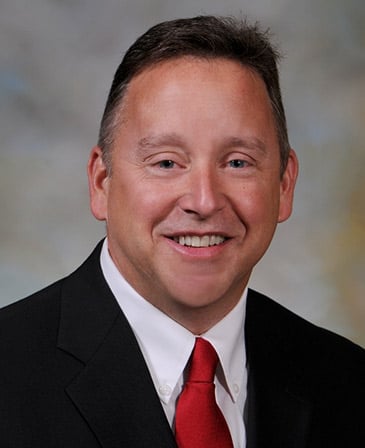 Busy New Hampshire business executives may not put much thought into the kind of phone systems they operate in their offices. However, when business owners are confronted with the choice of upgrading or replacing an outdated phone system, it's important to consider what is best for their organization.
Today, voice over Internet Protocol (VoIP) technology has become an accepted standard for business phone service. Many businesses may be able to use VoIP technology to achieve greater productivity, efficiency, customer satisfaction and cost savings. However, different features are more advantageous for different sized organizations. Let's take a look.
Promoting effective communication for small business success
Using a VoIP service, small businesses gain access to a wealth of features that can make a small operation look like a large business without making a huge capital investment in an on-premises system. For example, you can use an automated attendant to route calls to different people in your organization. If you only have three people on staff, your auto attendant can send callers to the person who has the needed expertise – and it will appear to callers as if they're being routed to a special department.
VoIP for small businesses also provides cost benefits: You incur little initial capital outlay for equipment. And, because your service provider performs all the heavy lifting for buying, installing and maintaining the VoIP technology, you don't have to staff telecom experts in-house or incur costs to manage an in-house system.
Establishing an efficient operation for medium-sized businesses
For a medium-sized business, a streamlined operation lays the foundation for future growth. One of the first steps a growing business undertakes is organizing different employee functions. When callers seek help, they want to reach the right person within your organization quickly and easily. Advanced call routing, call forwarding and auto attendant capabilities can help directly send calls to the appropriate staff member. These features can work in conjunction with a live receptionist or possibly eliminate the need to hire one altogether.
Another important feature for all businesses, but especially growing ones, is access to call detail reports. With certain VoIP-related services, you can gather and interpret information about your call traffic. Examples of useful information include calling patterns – what time, day and called parties receive the most traffic volume. This information assists with staffing responsibilities.
Maintaining a productive environment for enterprises
Businesses of all sizes continually look for ways to improve productivity. If performance lags, growth may be stopped in its tracks. Enterprises have a larger and more diverse group of employees. As a result, a greater number of workers may be working outside the office. More of your staff may be telecommuting, traveling to conferences and meeting with customers.
While out-of-the office, your employees need access to your phone system's capabilities to be as productive as possible. The digital nature of VoIP services promotes mobility. As long as your employees have access to a broadband connection, their mobile devices function just like a desktop phone in the office. They can access most, if not all, of the same features. Plus, your staff is always accessible. They never have to worry about missing an important call.
Continuing to communicate during an emergency
Businesses of any size may face technical failure, an unexpected emergency or a weather event that creates the need for employees to work from outside the office. In these times, you want to ensure you're still able to communicate with your employees, customers and vendors. The capabilities of a VoIP service to aid in a company's disaster recovery plan allow continuous communication even under these circumstances.
VoIP service can route calls to a variety of devices, providing enhanced mobility. A VoIP service can also re-direct your calls to another location that's not affected by the outage. Or, you can simply unplug your IP phone, take it to a new location with high-speed internet access, and plug it in. As a result, you're quickly back in-touch.
Why businesses turn to VoIP
VoIP service offers an abundance of capabilities for any size business. No business is too large or too small to reap the benefits. Although VoIP technology provides an abundance of features, the main advantages boil down to dramatically lowering initial capital investments, increasing productivity and inherent disaster recovery capabilities. Traditional telephone service usually can't provide the same level of benefits. When choosing your VoIP provider, make sure that you have reliable fiber-based network connectivity and a provider with a strong local presence that can assist you with installation and maintenance.
VoIP technology continues to evolve and regardless of the size of your business, VoIP service gives you access to affordable, feature-rich technology that has the potential to set your business apart from the competition.
John Lunny is FairPoint Communications' executive vice president and chief technology officer.