What you need to know about becoming EMV-compliant
Chip-enabled payment cards change the landscape for merchants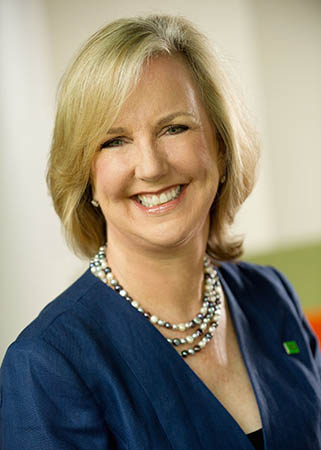 There's been much discussion and attention surrounding the payment networks' liability shift associated with Europay, MasterCard and Visa, or EMV. Already a common technology in countries across the world, it will become the new payment standard in the United States in October.
EMV chip-enabled cards add an additional layer of fraud protection for consumers. The cards contain an embedded microchip that turns cardholder information into a unique code every time the card is inserted into a card reader. Overall, the goal of EMV technology is to decrease the potential for counterfeit card transactions, enable secure transactions and prepare for contactless payments.
If you're a merchant, there are a few things you need to know to become EMV-compliant.
According to Javelin Strategy & Research, about 10 percent of U.S. small businesses were victims of payment fraud, including the type of credit card fraud the switch aims to prevent, in 2013, the most recent data available.
Currently, banks cover these charges, but in October, liability for fraudulent transactions will shift to the merchant.
This has the potential to be truly detrimental to a business' finances and is a key reason to adopt the new payment standards. Upgrading to EMV standards also ensures a business will be able to accept almost all payment methods.
It's important to consider the day-to-day impact that the EMV transition will have on consumers. Consumers will be faced with an entirely new payment process, not all EMV payment terminals are identical and not all businesses will have them in place come this fall.
As a result, merchants will be the linchpins to making this transition a success.
Peace of mind
According to a recent Aite Group study, however, one-third of small-to-mid-sized merchants are unaware of the migration to EMV chip technology.
If you're a small business owner or merchant, it's in your best interest to update your point-of-sale system to accept smart cards. Here are some tips when making the switch to EMV payment terminals:
• Investigate your technology options: When making a technology investment for your business, it's critical to research and explore the different options. It's worth your while to do the same when looking for new EMV-compatible payment terminals. Merchants should choose the most appropriate technology that meets their unique business needs and customer payment preferences.
• Seek EMV training: To make the adoption a success, business owners should commit to training staff on the new features and functions of the EMV equipment. According to the U.S. Census, as of 2012, New Hampshire employed over 284,000 small business workers. That's a great deal of employees who could benefit from learning the ins and outs of the new transaction process.
Be sure to ask your financial institution if it offers EMV training and take advantage of their expertise. A training session can ensure transactions happen quickly and smoothly.
• Invest the time: While the switch will indeed require a time commitment and up-front investment, adopting an EMV-compatible payment terminal is a smart business strategy. Not only is it a more secure transaction for consumers, but it decreases the burden on business owners in the event of a compromise.
• Create a better customer experience: Keep in mind that consumers may be faced with different payment terminals when visiting their local merchants. Create a better customer experience by practicing patience during the EMV transition. Consider it as another touch point and way to build trust with your customer by offering guidance through the new payment process.
EMV provides peace of mind for consumers because it's a more secure payment process. Merchants with EMV terminals will require customers to insert the card, write their signature or enter the PIN, and not remove the card until the transaction is complete. This makes the EMV payment process a more secure transaction for consumers, and a smart strategy for businesses.
Julie Pukas is the head of U.S. bankcard and merchant services at TD Bank.