What would be wrong with a President Biden?
With his background, he should be considered more seriously for 2016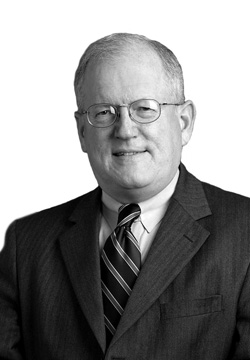 Vice President Joseph Biden visited New Hampshire on Feb. 25 to accept the Warren B. Rudman Center Award for Public Service at the UNH School of Law and to visit Manchester Community College. His visit raised a number of questions and pointed out a number of facts.
First, Vice President Biden is experienced, charming and confident. His unfailingly cheerful demeanor and serious remarks impressed those in attendance at the Rudman Center event, including Senator Rudman's daughters, Laura and Debra, who received special attention from the vice president, a good friend of their father's.
Biden pointed out the need to emulate Rudman in his ability to reach across the aisle, form consensus and seek compromise. And he decried the current trend of members of Congress not only questioning the ideas of their opponents but also their motives. He indicated that in questioning others' motives, bridges are burned and the opportunity to compromise on future issues sacrificed.
Biden's visit raised a number of questions. First, why is it that this man, first elected to the Senate in 1973, who chaired the Judiciary Committee, the Foreign Relations Committee and other important Senate committees, forged relationships with many, if not most, world leaders and understands issues intimately, not considered more seriously for president?
This year, it is assumed that Hillary Clinton will be the Democratic nominee instead of Biden. While Biden did not concede that or talk about the next presidential election, the question that is raised is why Clinton would receive so much more attention than Biden.
More fundamentally, the question people should ask about Clinton and any candidate, whether Democrat or Republican, is not, "What has she done?" Rather, "What has she accomplished?"
When tested against that standard, this writer is hard-pressed to figure out why Secretary Clinton enjoys the support she does and why Vice President Biden is not considered more carefully.
*****
On Feb. 25, Dr. Jacqueline F. Mara, former dean of the Graduate School at Southern New Hampshire University (when it was New Hampshire College), passed away after a long illness.
Jackie Mara was a force with which to be reckoned. Starting her career at Mount St. Mary College, Dr. Mara was hired by then-NHC President Edward Shapiro, when Mount St. Mary closed, and became dean of the Graduate School of Business and academic vice president.
A lifelong single person, Dr. Mara lived in a classic two-family home on Mammoth Road, first with her mother, an uncle and aunt, and later, as that generation passed from the scene, with an adopted family occupying the first floor and filling her life.
She was active in her parish, St. Pius X Roman Catholic Church, chaired the board at Catholic Medical Center, was active with Catholic Charities and continued her relationship with the educational community by contributing greatly to Southern New Hampshire University.
Thousands of students now employed by businesses in New Hampshire owe their start to the care and tutelage of Jackie Mara, who cast a large shadow.
*****
One of the unsung heroes of the New Hampshire Bar and the community of Durham, Peter S. Smith, died on Valentine's Day.
A Durham native, Smith and his wife Marjorie contributed greatly to that town and New Hampshire after a distinguished career elsewhere. He served as a town councilor while Marjorie continues to serve with distinction in the New Hampshire House, where she has chaired major committees and brought sense to many discussions.
Smith spent a 50-year career delivering legal services to poor and underprivileged Americans. He started in the Civil Rights Division of the Justice Department and was involved in civil rights struggles in the 1960s, where he met his wife, who worked for the Equal Employment Opportunity Commission's chairman, Franklin D. Roosevelt Jr.
In the 1960s, Smith became an attorney with Neighborhood Legal Services in Washington, D.C., and was the first Legal Services lawyer to argue a case before the U.S. Supreme Court.
Later, he served as the head of a legal services arm of a prominent law firm, was a law professor and, 20 years ago, returned to his family homestead in Durham. From that time on, he spent his legal career representing children with special needs, asserting their rights to special education and care so that they could live as full lives as possible.
Beyond all this, Peter Smith was a kind, gentle, friendly person who would never flaunt his brains or accomplishments.
On a personal note, I remember a day at the Whittemore Center in Durham when Smith, a Bowdoin graduate, was seen singing the Bowdoin alma mater with my youngest son, then a Bowdoin student, bringing great joy to both.
Brad Cook, a shareholder in the Manchester law firm of Sheehan Phinney Bass + Green, heads its government relations and estate planning groups.