What path will the House follow in 2015 session?
Let's hope that what is best for the state as a whole will be the guiding principle of the vast majority of legislators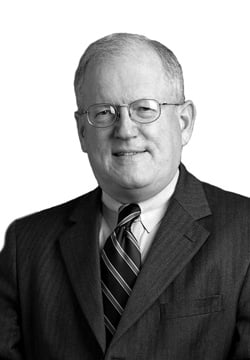 As 2014 ends, it is appropriate to contemplate what major subjects New Hampshire will face next year. The cycles of public activity seem to repeat with increasing speed, so some of these predictions will sound familiar.
First, the Legislature convenes in January with new Republican majorities in the House and Senate and the new speaker, Shawn Jasper, facing his first year of leadership opportunities.
In the waning days of December, some particularly silly exercises took place in relation to Jasper, with the executive committee of the New Hampshire Republican Party "censuring" him for allegedly not going along with the presumed course of action that was deemed "better" for the Republican Party when he stood for election as speaker and won with a combination of votes from Democrats and Republicans.
What was silly about the party's action was that it made even clearer the difference between what one faction of a party thinks is best and what people think is best for the state as a whole. We should all hope that what is best for the state as a whole will be the guiding principle of the vast majority of legislators in the new year as they fashion the budget and deal with the many bills filed for their consideration and action.
Second, with the mid-term elections out of the way, presidential politics will heat up. It will be interesting to see how long it takes Hillary Clinton to declare her intentions and show up here. More interesting on the Democratic side will be whether other candidates appear to challenge her or whether her presumed overwhelming support will discourage others from contesting the primary. Undoubtedly, the ability to raise money will have something to do with that.
On the Republican side, there are more than 15 rumored candidates, and former Florida Gov. Jeb Bush's late December announcement that he is seriously considering a run may accelerate action by other candidates or discourage some.
Bush would be the third member of the family to run for president if he in fact decides to do so, and if there are five or six candidates from the far right corner of the GOP, Bush would stand a better chance than a one-on-one matchup with a more conservative candidate.
What is certain, however, is that New Hampshire will see many GOP hopefuls early and often as the year progresses, and will have continuing influence in American politics.
Third, as in every other odd-numbered year, New Hampshire's cities will have elections for local office.
Manchester, the largest city, will have a mayoral election in which incumbent Ted Gatsas seeks another term. Already, two Democrats are rumored to be running, former Alderman Patrick Arnold having announced and current Alderman Joyce Craig having sent signals.
While nonpartisan in form, it is clear who Republicans and Democrats are in the primary and general election.
Finally, in an interesting announcement, the University System of New Hampshire revealed that its offices will move to Concord to a consolidated facility and that the Philip Dunlap Center and Norman Myers Center, both in Lee, would be put on the market after the move.
This may have some administrative logic internally, but critics of the move question whether having the central administration of the university system in Concord will give the appearance that it is just another state agency and not the quasi-governmental, semi-independent body that the Legislature designed it to be, with its own board of trustees, budget and designed distance from state government.
For those who do not know the history, when the system was developed in the early 1970s, Philip Dunlap, a prominent Hopkinton insurance and real estate executive, was chairman of the board of trustees. As the first acting chancellor, Dunlap helped guide the formation of the system, and it was fitting that its headquarters was named after him. Losing that connection with the sale of the real estate will be a poignant passing.
Similarly, Norm Myers, longtime chief financial officer of UNH and then at the system, contributed much to education in New Hampshire through his stewardship of the finances. Naming the facilities in which the finance arm of the university system is located was an appropriate recognition of his contributions.
While change is inevitable, something should be done to preserve the memory of Dunlap's and Myers' contributions.
What is hard to predict is those events that catch us all by surprise, both good and bad. Let us hope they will be pleasant surprises in the New Year. In the meantime, to all who faithfully read this column, thank you for your comments and input. May everyone have a safe, happy and healthy New Year!
Brad Cook, a shareholder in the Manchester law firm of Sheehan Phinney Bass + Green, heads its government relations and estate planning groups.