What I learned from my non-campaign run for governor
The last couple of months have taught me a lot about what politics is about today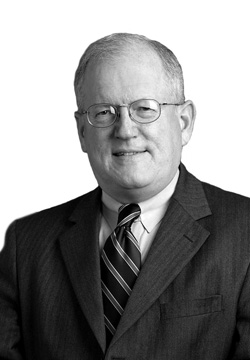 For about the last 25 years, I have had the honor to present a "Government and Politics Test" to Leadership Manchester and Leadership New Hampshire classes. Three of the questions on the test are as follows: "Would you like to hold public office?" "Would you like to run for public office?" "If the answers to the last two questions differ, why do they?"
At the risk of being accused of self-focus, the last couple of months have taught me a lot about the answers to the three questions posed above.
As a part of the development of the Business and Industry Association's economic development plan, I mentioned that it would be a good platform on which someone could run for governor. Someone told me I should do so, and somehow that resulted in the press hearing I was "thinking" of running. I started to think about it.
When the press called, they were consistently gracious, considerate and fair. In New Hampshire, no matter what the editorial policy, the reporters are objectively fair, and I and we should thank them for that treatment.
Second, in politics, news travels at the speed of the internet. The Union Leader ran a story one slow news morning that I was thinking of running. At about noon that day, I had e-mails from friends in Washington saying that Politico or the National Journal (I am not sure which, being unfamiliar with either) had reported I was running for governor, and urging me to run.
Next, about 4 that afternoon, two political "consultants" contacted me, offering their services for only about 25 grand, to take a poll and tell me "what positions to take in order to get elected." I would submit that if I didn't know what positions to take that are consistent with my convictions, I shouldn't BE elected.
Apparently, that is not what politics is about in this country any longer.
Most rewarding in this process, I began to hear from friends, relatives and others I had not heard from for 30 or more years, offering help, money, organizational assistance and other aid. At last count, I had 15 offers of town chairs offering to organize the campaign. This was touching. Indeed, former officeholders and Republican officials in national administrations offered to help in a campaign. Checks came in from Republicans, Democrats and independents (all of which have been returned).
In the first interview with the press, I allowed as how I would never "take the pledge" to veto a broad-based tax. This idiotic requirement imposed on candidates is an insult to intellectual and policy rationality. Why would any candidate for office cut off his or her options? It does not mean that a candidate advocates a particular change in tax policy. It means that a fair and rational study of tax structure should be allowed to take place. As a result, a bunch of right-wing nuts opined that any candidacy on such a basis was "dead on arrival." I found that interesting, sitting in my office looking at pictures of Barry Goldwater, John Sununu, and other left-wing radicals! I also found interesting that conservatives, liberals and moderates all agreed that the pledge is inappropriate.
Friends who actually ran for office urged me to run to make sure real issues were raised and discussed, even though they predicted failure. Others, who had been victims of out-of-state-funded ads, indicated the hurtful effect on person and family when outlandish charges are leveled without basis. After 65 years, why would anyone subject his reputation to such treatment (or have to)?
Then there was money. People familiar with campaign financing predicted that $2 million would have to be raised in order for the Republican Governors Association to kick in another $2 million. That was deemed to be the minimum required, and it would take about six hours a day on the phone to request from friends, acquaintances and strangers. Sounds like fun, right?
My familiarity with New Hampshire history also played a part in this analysis. With the exception of Gov. Craig Benson, not a bad guy but one who apparently tried pretty hard to lose, no first-term governor has been defeated for a second term in over a century. In fact, New Hampshire's two-year gubernatorial term has turned out to be a de facto recall election after one term. To make the effort in such a context is not particularly smart, if the goal is to win and not just make a point.
After all that, my family, friends and my own judgment advised me not to give up my day job (which I like), not give up my position as chairman of the state Ballot Law Commission, not give up this column, and not give up teaching at Colby-Sawyer College.
In the process, however, I learned firsthand why what we ask of candidates these days may result in whom we get as candidates, something all citizens should consider.
Brad Cook, a shareholder in the Manchester law firm of Sheehan Phinney Bass + Green, heads its government relations and estate planning groups. He also serves as secretary of the Business and Industry Association of New Hampshire.