"What have you been reading?" New and recommended
What is in a book generally is more meaningful than what you find on the average night on the tube, no matter how many hundreds of channels you get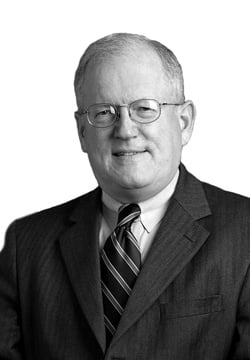 Two of my most distinguished colleagues, Bill Green and Kim Zachos, often would ask us all, "What have you been reading?" This was an indication of the value they placed on reading as an important part of life. My late English teacher mother would have subscribed to this and loved to have books brought to her after others found them worthy.
In answer to that question, this is what I have been reading of late and commend to you:
• "The Cottoncrest Curse," a novel, by attorney Michael H. Rubin of Louisiana, came to my attention when he addressed the New Hampshire Bar Association at its mid-winter convention. Rubin, an accomplished attorney, speaker, jazz pianist and son of a Louisiana jurist, has written what is clearly the best first novel I have encountered.
Set in Louisiana, the novel starts when the bodies of a prominent elderly man and his young wife are discovered in their plantation home. From there, figuring out whether it is a murder-suicide or some other kind of event is transformed by the novelist into a study of post-Civil War Louisiana, the lives of former slaves, all of the prejudices of the era, the Ku Klux Klan, a mix of immigrants from Russia, Jewish peddlers and a number of other complications.
The book alternates between the present day, several decades ago, and the late 1800s. The plot is brilliantly developed and Rubin wraps the whole thing up with a conclusion that makes the reader think.
• "41: A Portrait of My Father" by George W. Bush, was a great surprise. Citing John Adams and John Quincy Adams, he says that he writes his book about his father, George H.W. Bush, because he has written no memoir and because he had hoped John Quincy Adams would have written one about his father.
Revealing many stories about the Bush family not otherwise known, this clearly is not an objective account but a loving one by a son still in awe of his father, notwithstanding his own accomplishments.
If I were an advisor to Jeb Bush, I would have this book published in paperback or made available electronically and distributed to as many voters as possible, since it reveals this remarkable American family as not only human, but also as having overcome all of the other kinds of challenges all American families face.
• "Killing Patton," by Bill O'Reilly with Martin Dugard (listed as the author on most websites), is the most recent in a series of "Killing" books by Fox News personality Bill O'Reilly and his Dugard. It is a pleasant surprise. In a conversational style, it brings the reader to the period of time and its historic context to understand what is going on and the events. For many baby boomers, children of those who fought in World War II and, like me, son of a father who fought at the Battle of the Bulge as a tank commander whose superior was Creighton Abrams and ultimate superior was George Patton, this book reveals to us what was going on in our fathers' lives.
In my particular case, had a doctor not walked by and found a wounded Capt. Richard Cook lying in the mud, I would not be here. This book fills in a lot of blanks, although ultimately it does not suggest what happened to General Patton other than his death was somewhat suspicious.
• "Hope to Die" by James Patterson. The last in the Alex Cross series, these books, by the world's most prolific author, are a lot of fun to read. "Hope to Die" finishes the tease that the prior book, "Cross My Heart," set up and brings the Cross family back to where the reader hopes they were. While not memorable literature, James Patterson's novels, most notably the Alex Cross series, are great recreation.
• Finally, a New York Times bestseller, "Our Kids: The American Dream in Crisis," by Jaffrey resident Robert Putnam, has been getting fantastic reviews, and I have just started reading it. Putnam, appearing at the Institute of Politics at St. Anselm College recently, has written a book sobering in its message. Namely, the next generation does not have the same chance to the American Dream that the rest of us had in prior generations.
Putnam describes, through anecdotes about individual cases, why this is true. If it is reported accurately to me, everyone should read this book and then act on it. This is a significant book by a significant writer.
Whatever you are reading, keep doing it. What is in a book generally is more meaningful than what you find on the average night on the tube, no matter how many hundreds of channels you get.
Brad Cook, a shareholder in the Manchester law firm of Sheehan Phinney Bass + Green, heads its government relations and estate planning groups.