'What have they accomplished?' The GOP version
When evaluating presidential candidates, we need to look beyond the money and campaign ads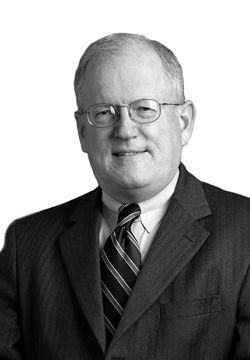 In my last column, I said the right question to ask presidential candidates is not, "What have they done?" Instead, "What have they accomplished?"
The column elicited a lot of response, especially from Democrats who apparently are nervous about participating in a coronation of former Secretary of State Hillary Clinton without any challenge.
That nervousness may have been reinforced by the recent flap surrounding emails sent by Mrs. Clinton when serving as secretary of state.
Several readers have suggested I apply the test to Republican candidates and evaluate them, at least at this juncture. Whether anybody cares what my opinion is of their accomplishments or not, here goes (in alphabetical order):
• Jeb Bush, former Florida governor, accomplished a great deal as governor, takes thoughtful positions on issues, whether or not they fit the Republican primary mold. Rating: serious contender.
• Ben Carson, physician and television personality, gets a lot of buzz on the right. Rating: zero.
• Chris Christie, New Jersey governor, has had to deal with real issues as governor, is a Republican in a Democratic state, and a former prosecutor. Rating: substantial (minus).
• Ted Cruz is a Republican freshman senator from Texas and former Texas attorney general. Although well-educated, Cruz takes strange and confrontational positions. Rating: zero.
• Carly Fiorina, businesswoman. Not much governmental experience but gets a lot of buzz. Rating: interesting zero.
• Lindsey Graham of South Carolina has been a U.S. senator since 2003 and is experienced in defense and military matters. Graham, single, would be a unique candidate should he decide to run. Rating: substantial.
• Mike Huckabee, former Arkansas governor and television personality, has run for president previously. Huckabee has charm, dynamism and, in the past, somewhat quirky ideas. However, as a former state chief executive, he has to be taken seriously as a candidate. Rating: slightly under substantial.
• Bobby Jindal, Louisiana governor, in his second term, gets a lot of buzz as an Indian-American. Attractive, youthful and well-spoken, he lacks experience in foreign policy. Rating: slightly under substantial.
• Ohio Gov. John Kasich, highly rated as a chief executive, is testing the waters. Rating: slightly under substantial.
• Congressman Peter King of New York has been a U. S. representative since 1992 and has made a name for himself in foreign policy matters. A serious person, the question is what kind of candidate he would make. Rating: slightly under substantial.
• George Pataki, former New York governor who served three terms as a Republican in that Democratic state, is bright, knowledgeable on the issues, soft-spoken, thoughtful and experienced. Rating: substantial.
• Rand Paul, freshman Kentucky senator, is, like his father Ron Paul, a physician and outspoken. But the question is what accomplishments he has which make him qualified for president. Rating: zero.
• Rick Perry served longer as Texas governor than any other person. As a former governor of one of the largest states in the country, Perry cannot be discounted, whatever one thinks of his positions or sophistication. Rating: slightly under substantial.
• Rob Portman, junior senator from Ohio, was the U.S. trade representative and director of the Office of Management and Budget, after serving for some time as a congressman. His experience on the budget and on international trade makes him a serious person in terms of accomplishments, whatever his challenge is politically, should he run. Rating: slightly under substantial.
• Marco Rubio, junior Florida senator, is young, attractive and well-spoken. In terms of accomplishments, however, he lacks seasoning. Rating: zero.
• Rick Santorum, former Pennsylvania senator stakes out a significant base of support in the right-to-life community, served in the U.S. Senate. In terms of actual accomplishments qualifying him for president, however, there seems to be a void. Rating: zero.
• John Thune, U.S. senator from South Dakota since 2005 and a U.S. representative from 1997 to 2002, is a long shot sometimes discussed. In terms of accomplishments qualifying him for president, relatively unknown. Rating: zero.
• Donald Trump, businessman and entertainer, not to be underrated, could score in a crowded field. Rating: wild card.
• Gov. Scott Walker of Wisconsin has stood up to unions, created a great deal of controversy and gets a lot of buzz in the Midwest, including Iowa, although his experience or knowledge in the area of foreign policy and international affairs and defense is unknown. Rating: slightly under substantial.
Certainly, these ratings are just this writer's opinion based on the accomplishment question and not the political desirability question. The point is that when we rate people for our next president, we need to evaluate them in terms of their accomplishments and not just their ability to raise money to run advertisements.
Brad Cook, a shareholder in the Manchester law firm of Sheehan Phinney Bass + Green, heads its government relations and estate planning groups.